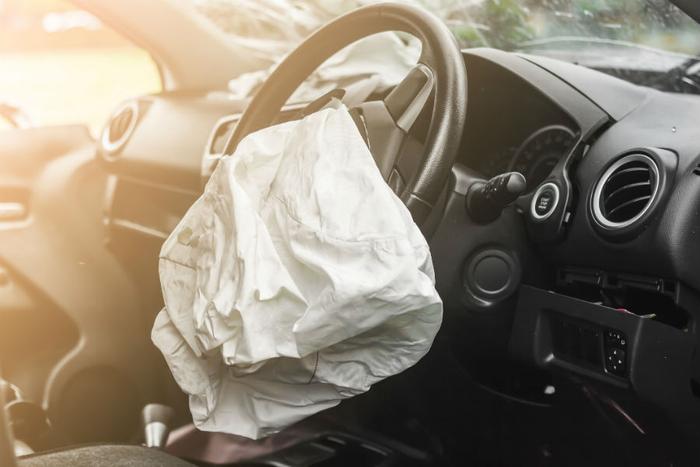 Years after millions of cars with Takata airbags were recalled because of faulty inflators, federal safety regulators claim another company's airbag inflators have a similar problem and pose a threat to consumers.
In a letter to ARC Automotive, of Knoxville, Tenn., the National Highway Traffic Safety Administration (NHTSA) said its investigation had concluded that certain air bag inflators designed by the company were prone to rupture and asked the company to issue a recall.
"NHTSA is issuing this recall request letter to notify you that the agency has tentatively concluded that a defect related to motor vehicle safety exists in the frontal driver and passenger air bag inflators under investigation that were produced before installation of borescopes on all toroidal inflator manufacturing lines in January 2018 ("subject inflators"), and to demand that ARC issue a Part 573 Recall Report addressing that safety defect," the letter states.
ARC Automotive issued a statement saying that its inflators do not have a defect. It said the issue stems from the way the airbags are manufactured.
"We disagree with NHTSA's new sweeping request when extensive field testing has found no inherent defect," the company said in a statement.
How NHTSA sees the problem
But NHTSA characterizes the issue this way:
"ARC's inflator design is such that during a triggered deployment, the stored gas, excited by the propellant, has a single path through the exit orifice to exit the inflator and fill the airbag cushion. Should any debris of sufficient size be in the inflator center support, the exit orifice could become blocked. Blockage of the exit orifice could cause over-pressurization of the airbag inflator. Over-pressurization of the inflator has the potential to cause it to rupture resulting in metal fragments being forcefully propelled into the passenger compartment."
According to NHTSA, General Motors has issued a recall for almost 1 million vehicles that have airbags with ARC inflators. The recall covers certain Buick Enclave, Chevrolet Traverse, and GMC Acadia SUVs.
NHTSA says at least two deaths have been reported in the U.S. and Canada caused by ruptured inflators. It has counted at least seven injuries linked to the inflators.
Under U.S. law, federal regulatory agencies do not have the authority to order a recall. The recall must be initiated by the company.