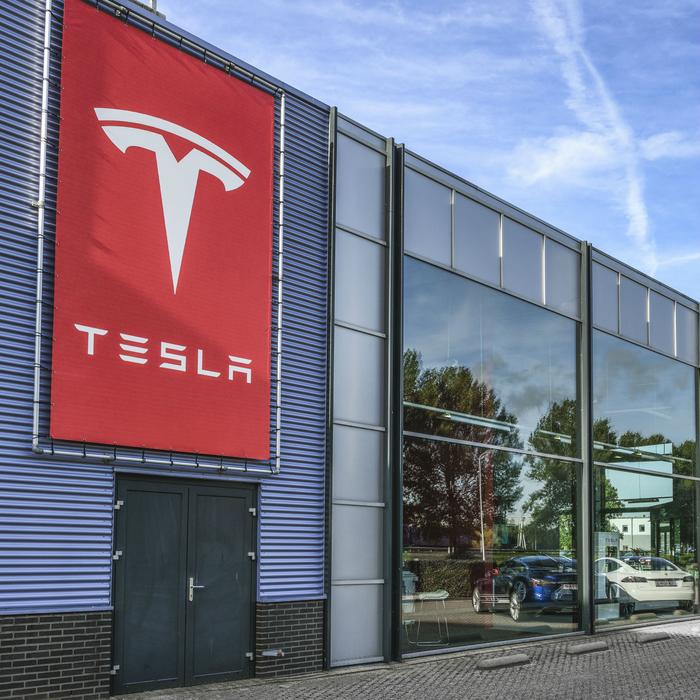 The batteries installed in Tesla vehicles are undergoing scrutiny by federal regulators following a string of complaints of battery fires and problems stemming from a software update. 
The National Highway Traffic Safety Administration (NHTSA) said it has received at least two dozen reports of issues with Tesla's electric vehicles. In one report, a Chicago man said his 2014 Model S85 lost about 30 miles range after he installed a software update last May. 
The software update was pushed out to Tesla drivers after reports of battery fires in Tesla vehicles began surfacing. Last year, a parked Model S caught fire while sitting unplugged in a residential garage. 
Following the reports, the company said it revised the charge and thermal management setting in an update that was designed to "improve battery longevity." Tesla added that it was working to improve how the update was executed while acknowledging that a small subset of owners may have experienced a sudden reduction in range. 
Attorneys for the plaintiff argued that the move lacked transparency, as car owners weren't told the update could result in lost range. 
"Under the guise of 'safety' and increasing the 'longevity' of the batteries of the class vehicles, Tesla fraudulently manipulated its software with the intent to avoid its duties and legal obligations to customers to fix, repair, or replace the batteries of the Class Vehicles, all of which Tesla knew were defective, yet failed to inform its customers of the defects," the plaintiff's lawyers wrote in the lawsuit.
NHTSA requests information
The NHTSA has asked the automaker to provide information about battery fires in its Model S and X cars made between 2012 and 2019 and provide details on the software update at the root of the consumer complaints. The agency is seeking to determine if the updates were issued because of the fires. 
In a letter to Tesla's lawyers dated October 24, the federal agency requested that the company turn over the following information:
All consumer complaints and reports of property damage, fire, injuries or fatalities; 

Information on any legal cases, even if they were handled in arbitration or settled out of court;

Details about all software updates related to battery charging from 2017 to the present; and

Any test results or analyses the automaker has done on users' car batteries, including data it receives directly from the cars.
Tesla has been given until November 28 to provide the information requested. Failure to do so could result in a fine of up to $111 million.