---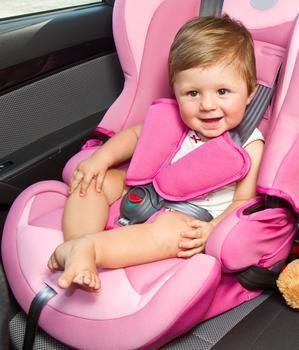 We're huge fans of secondhand shopping as a way to save money, but there are some things you should not buy secondhand and child safety seats are one of them, especially since safety standards are evolving all the time. Consider this Jan. 22 announcement from the National Highway Traffic Safety Administration, proposing the "first-ever side impact test for child restraint systems."
This does not mean that changes to seats currently on the market are imminent, though it could well prove the first step on a road that eventually leads to new standards for child safety seats.
For now, safety seats are tested for front and back impact crashes, but have not yet been tested in so-called "T-bone" crashes, where the front of one vehicle hits the side of another. This is what NHTSA proposes to change.
NHTSA also posted its Notice of Proposed Rulemaking (in .pdf form), and any members of the public wishing to comment on the proposal will have 90 days to do so. NHTSA even has a free app available for parents seeking recall information about child-safety seats — though this app is only available for Apple-enabled devices through the Apple App Store.
---