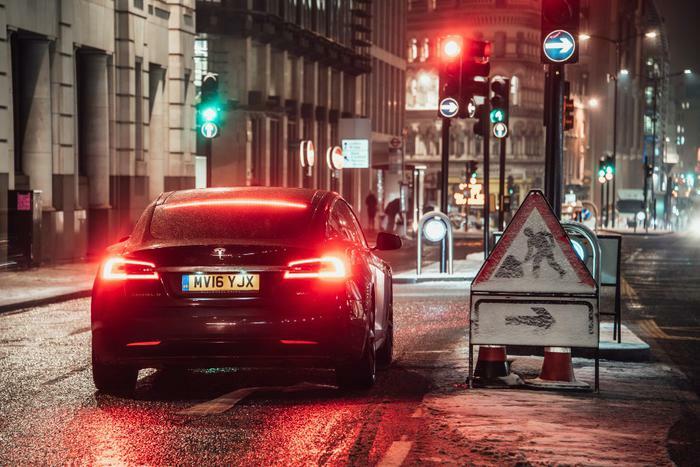 The National Highway Traffic Safety Administration (NHTSA) has launched an investigation into Tesla's automated driving system. 
The agency said it was moved to carry out an investigation following 11 crashes that occured while Tesla vehicles had either Autopilot or Traffic Aware Cruise Control activated. The incidents injured at least 17 people and resulted in one fatality, according to NHTSA documents.
Tesla vehicles that crashed tended to hit vehicles that had flashing lights, flares, and other features. Regulators say that may indicate that the automated system may have difficulty seeing parked emergency vehicles, particularly at night.
"Most incidents took place after dark and the crash scenes encountered included scene control measures such as first responder vehicle lights, flares, an illuminated arrow board, and road cones," the agency said. "The involved subject vehicles were all confirmed to have been engaged in either Autopilot or Traffic Aware Cruise Control during the approach to the crashes."
Role of Autopilot 
Tesla's Autopilot system is intended to be used with a driver behind the wheel. The system assists with speed maintenance and lane centering, but drivers are still responsible for identifying roadway obstacles and maneuvers from nearby vehicles. 
The NHTSA investigation will involve around 765,000 vehicles, which is roughly the entire number of cars that Tesla has produced in the last seven years. The probe will look specifically at the role of Autopilot in cases of crashes involving moving Tesla's and parked emergency vehicles. 
In documents, the NHTSA said it intends to "assess the technologies and methods used to monitor, assist and enforce the driver's engagement with the dynamic driving task during Autopilot operation." 
Depending on the results of the investigation, the NHTSA could eventually recommend a recall.