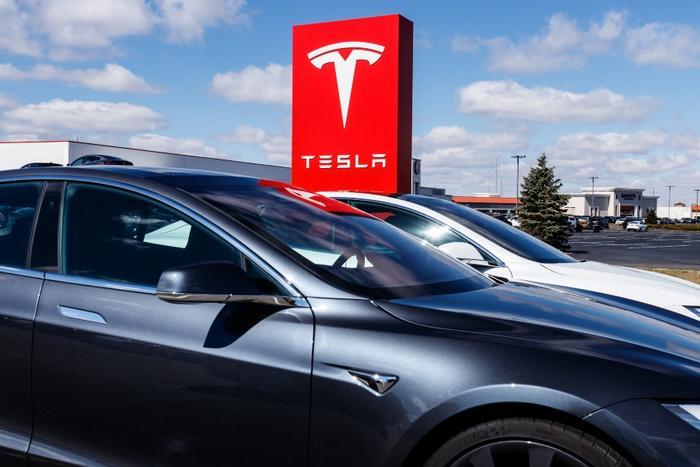 The National Highway Traffic Safety Administration (NHTSA) has acknowledged a rise in reports of accidents from Tesla owners who used the electric automaker's Smart Summon feature in parking lots. 
The NHTSA said on Wednesday that it is in "ongoing contact with the company" and that it's continuing to gather information on the matter. 
"Safety is NHTSA's top priority and the agency will not hesitate to act if it finds evidence of a safety-related defect," the NHTSA told Reuters. "NHTSA encourages drivers to report vehicle issues via NHTSA's online Vehicle Owners Questionnaire system."
Tesla deployed its Smart Summon feature to some customers last week in the form of a software update. The feature gives users the ability to use their smartphone to summon their vehicle in a parking lot, as long as the car is within 200 feet and in a clear line of sight. 
However, several users have come forward with accounts of incidents in parking lots when using the feature. In one instance, a Tesla being summoned crashed into a garage wall. In another, a Tesla vehicle was almost hit by another car. 
Intended to be used in private settings
When the software update with Smart Summon was launched, Tesla stressed that it is "only intended for use in private parking lots and driveways." Many of the videos shared on social media depicted incidents where the feature was being used in crowded parking lots. 
Still, Tesla CEO Elon Musk said on Wednesday that vehicles in Summon mode "will maneuver around or stop for objects and notify you when detected." 
Tesla notes that users have the ability to stop the car by disengaging the button on the app. 
"You are still responsible for your car and  must monitor it and its surroundings at all times and be within your line of sight because it may not detect all obstacles," the company said in the release notes for the update. "Be especially careful around quick moving people, bicycles and cars."
The NHTSA says it's looking into the recent incidents involving the feature. The agency is also still investigating two fatal crashes involving Tesla's Autopilot feature.