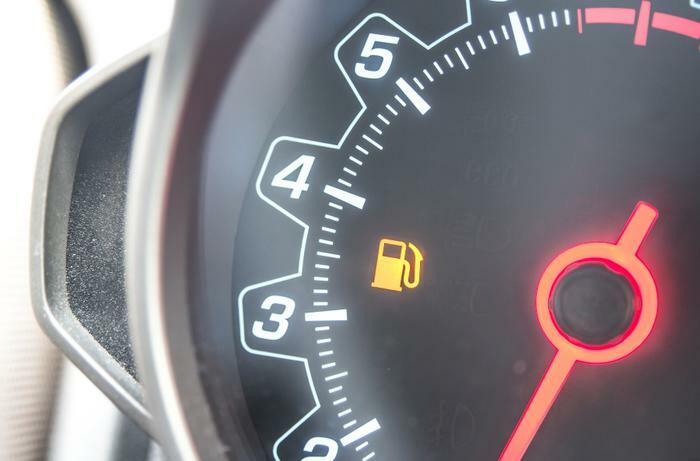 Days after reinstating fines against automakers that failed to meet fuel economy standards, the National Highway Traffic Safety Administration (NHTSA) says 49 miles per gallon will be the lowest acceptable fuel efficiency for passenger cars and light trucks by 2026.
The agency can't predict how gas prices will change until then, but it stated that the new Corporate Average Fuel Economy (CAFE) standards will make vehicle miles per gallon more efficient, save consumers money at the pump, and reduce transportation emissions. 
The move should also make the White House happy. President Biden previously pledged to cut greenhouse gas emissions and reduce the nation's dependence on oil, reducing fuel use by more than 200 billion gallons through 2050. The agency's goals may seem lofty, but CAFE standards have worked their magic so far. Since they were signed into law in 1975, the standards have reduced American oil consumption by 25%, or approximately 5 million barrels a day.
For consumers, the new standards are somewhat of a wash. The NHTSA estimates that its action could reduce average fuel outlays over the lifetimes of model year 2029 vehicles by about $1,387. However, they will also increase the average cost of those vehicles by about $1,087.
"Today's rule means that American families will be able to drive further before they have to fill up, saving hundreds of dollars per year," said U.S. Transportation Secretary Pete Buttigieg. "These improvements will also make our country less vulnerable to global shifts in the price of oil, and protect communities by reducing carbon emissions by 2.5 billion metric tons."
Automakers have some work to do
In his remarks, Buttigieg said the average fuel economy of the U.S. 2021 vehicle fleet is 36 mpg. In the list of the 2022 Best and Worst Fuel Economy Vehicles by class, the closest a gas-powered vehicle comes to hitting that current mark among Minicompacts is the MINI Cooper Convertible, with a combined (city and highway) mpg of 32. As for Two-Seaters, the Mazda MX-5 tops the list at 30 mpg. Volvo's V90CC B6 AWD leads the Midsize Station Wagon class at 25 mpg.
Doing an apples-to-apples comparison for the worst fuel economy vehicles by class, it's the pricier cars that rule the roost. The $300,000+ Bentley Continental GT Speed Convertible brings up the rear in the Minicompacts category, with only 14 mpg. Among Two-Seaters, the Bugatti Chiron Pur Sport and Super Sport average a paltry 9 mpg. Compared to Volvo's mpg victory among Midsize Station Wagons, the Rolls-Royce Cullinan ranks as the worst with 14 mpg.