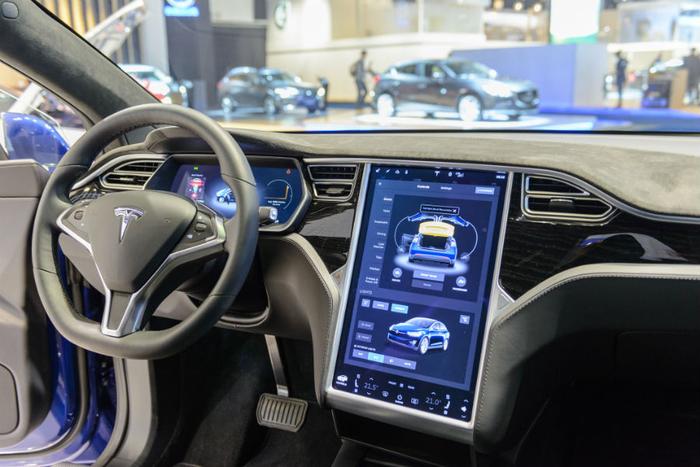 The National Highway Traffic Safety Administration (NHTSA) has ordered an equipment manufacturer to stop selling a device for Tesla cars that the agency describes as dangerous.
NHTSA this week issued a cease and desist order to Dolder, Falco and Reese Partners, telling them to stop selling a device called Autopilot Buddy.
Manufacturers routinely install safety features on all kinds of products to protect users, but some consumers have sought ways to neutralize those safeguards. According to NHTSA, Autopilot Buddy is a tool designed for Tesla owners to do just that.
Getting around the warning
Tesla has repeatedly warned drivers that its Autopilot function is only a driver assist tool and not an autonomous driving feature. When the Tesla's system detects that the driver's hands are not on the steering wheel, the system flashes a warning.
Drivers who insist on letting Autopilot steer the car find these repeated warnings to be a nuisance, so many have purchased an Autopilot Buddy to disable the warning system, the safety agency says.
In at least two fatal Tesla crashes NHTSA investigated, the agency determined that the car's Autopilot was engaged and the drivers' hands were not on the wheel.
According to NHTSA deputy administrator Heidi King, a commercial product sold with the intent to circumvent motor vehicle safety and driver attentiveness is unacceptable.
"By preventing the safety system from warning the driver to return hands to the wheel, this product disables an important safeguard, and could put customers and other road users at risk," King said in a statement.
Ordered to stop sales
Tesla issued a statement, saying it agrees with NHTSA's action. In a letter to the marketers of the device, NHTSA has ordered the company to respond by June 29, 2018. The letter further orders the company to certify to NHTSA that all U.S. marketing, sales, and distribution of the Autopilot Buddy has ended.
As of today, the company's website still showed promotional material for Autopilot Buddy, which sells for $199.
The website says the two-piece device restores the use of "Autosteer" on Tesla to an earlier version of the system software. The company also says the device is not intended to allow drivers to take their hands off the wheel.