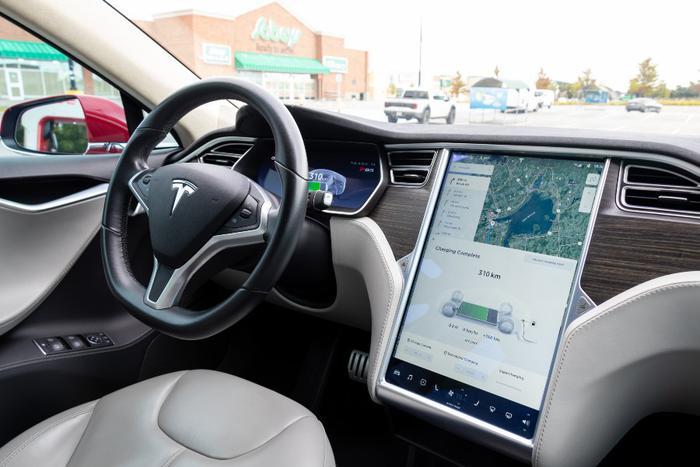 The National Highway Traffic Safety Administration (NHTSA) has asked Tesla to recall 158,716 of its Model S and Model X vehicles manufactured before 2019, Reuters reports. 
In a letter to Al Prescott, Tesla's vice president of legal, the NHTSA said owners have complained of touchscreen glitches that affected the safety of their vehicle. 
The agency said it's investigating "a potential safety-related defect concerning incidents of media control unit ('MCU') failures resulting in loss of rearview camera and other safety-related vehicle functions." The affected vehicles include Tesla Model S sedans made between 2012 and 2018 and Model X SUVs in model years from 2016 to 2018.
If Tesla opts not to voluntarily recall the vehicles with the alleged glitches, the automaker would have to provide the NHTSA with "a full explanation of its decision, including any additional analysis of the problem beyond Tesla's past presentations."
Owners have previously complained that their touchscreen media control units would sometimes go either partially or completely blank. The glitch compromised drivers' ability to use the car's heating and air conditioning, defrost and defogging systems, rearview cameras, and Tesla's Autopilot features. 
Compromises vehicle safety
The NHTSA said the MCU issue raises the risk of crashing due to the "possible loss of audible chimes, driver sensing, and alerts" that are part of Tesla Autopilot. 
The letter said failure rates were as high as 17 percent in older Tesla Model S vehicles and as high as 4 percent in Tesla cars made between 2016 and 2018. The agency said it believes MCU failure rates "will continue to accelerate" over time. 
"We attribute the differences in failure rates between the model years to the respective time in service for the subject vehicles, in addition to some variances in memory demand from driver to driver based on vehicle functions performed," the letter said. "As the vehicles continue to in use, more memory blocks are subsequently consumed, shortening the life of the 8GB eMMC device leading to inevitable failure of the MCU." 
"Given Tesla's projects of MCU repairs, even MY [model year] 2018 subject vehicles will experience 100% failure of the MCU within approximately 10 years," NHTSA investigators wrote.