---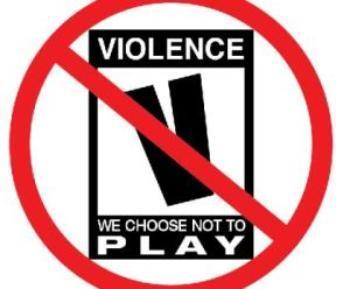 When an emotional President Obama addressed a memorial service for the dead in Newtown, Conn., last Sunday, he said it was time for the country to change. Most observers believed it was a cryptic call for tougher gun laws.
But what if it was something more? What if the president was actually suggesting that Americans -- all Americans -- should be open to changing, not only long-held beliefs and biases, but the way they go about their daily lives?
One person who took the president at face value is Max Goldstein, a seventh grader who lives in Newtown. After a period of reflection, young Master Goldstein and his brother have decided they, and everyone else, would be better off without violent video games.
'We choose not to play'
WCBS-TV in New York reports Goldstein, with the help of his family, has launched "Played Out -- We Choose Not to Play," a movement to stop playing violent video games.
"All of it is kill, just kill as many people as you can without dying," Goldstein said in an interview aired by the station.
As Goldstein explained it, these games place the player in the vantage point of a shooter. The player looks at a digital landscape through the sights of a weapon and shoots enemies.
Agreeing with the critics
Many social critics have long worried about these games, which are among the most popular on the market, fearing they desensitize youth to violence. Obviously many young people, including Max Goldstein, can play these games without losing track of reality and causing harm to themselves and others.
But in the wake of Newtown, Goldstein -- and perhaps many of his peers -- are starting to wonder about their favorite form of entertainment. After last Friday, Goldstein and his brother said it wasn't something they could do anymore -- that, in Goldstein's words, it would be "rude and disrespectful" to the Newtown families who had suffered such horrific loss to continue playing these games.
The Goldstein brothers have organized their movement in their hometown, urging other young people in Newtown to give up their violent video games. They're hoping the movement spreads. Their mother, Roberta Mittleman, is helping them, saying "I don't know why we didn't think of this first."
Thanks
Keep an eye on your inbox, the lastest consumer news is on it's way!
Unsubscribe easily whenever you want
---