---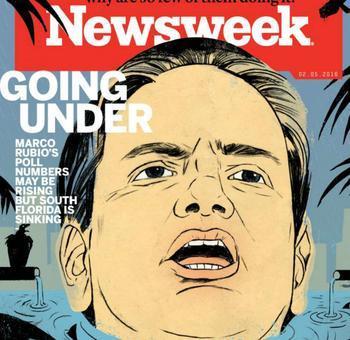 UPDATE: IBT Media, Newsweek's parent, says it -- not Newsweek -- laid off 32 staffers Thursday. Six Newsweek staffers were laid off today, an IBT spokesman said in a one-sentence statement.
---
The magazine business isn't what it once was, and newsweeklies in particular are doing a fade to black. Latest casualty: Newsweek unexpectedly laid off more than 30 journalists Thursday, leaving only 23 in a newsroom that not long ago housed 85.
Staffers were blindsided by the cuts, which were announced at a 3 p.m. meeting. Some said they had been told recently that things were on track with the troubled magazine, now a property of IBT Media.  
Newsweek was for years owned by The Washington Post. When the Post itself began bleeding red ink, it sold the magazine to billionaire Sidney Harman for $1, who brought in Barry Diller of internet giant IAC as a partner. Unfortunately, Harman died a short time later and orphaned Newsweek wound up in the arms of IBT, which pledged to retain its print edition.
"This restructuring will allow us to continue to support the growth of IBT Media and Newsweek," IBT Media CEO Etienne Uzac said in a statement. "Our overall plan, which includes some staff downsizing, is part of an overall plan to drive efficiencies throughout the company."
Besides yesterday's layoffs -- dubbed "devastating" by Forbes -- IBT said it will spin off Newsweek into a standalone company. Translation: don't extend your subscription.
---