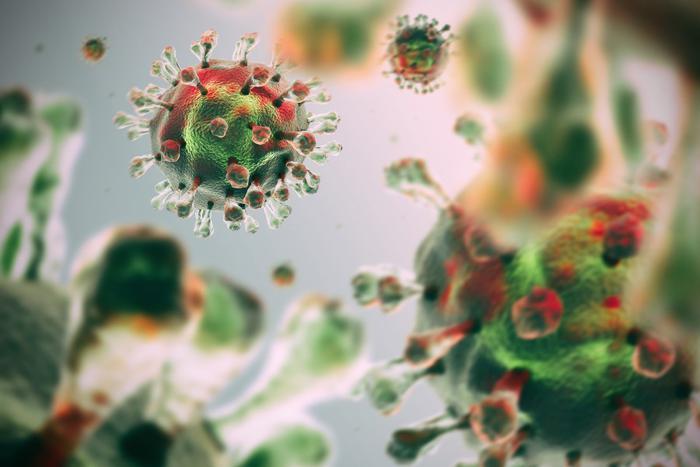 In a new report, the Centers for Disease Control and Prevention (CDC) predicted that the new COVID-19 variant, first detected in the U.K. in December, could become the dominant strain in the U.S. by March. 
Health officials said the new and more easily transmissible variant, known as B.1.1.7, has already landed in at least 10 states. Research has shown that it could experience "rapid growth" during the first months of 2021. 
"Multiple lines of evidence indicate that B.1.1.7 is more efficiently transmitted than are other SARS-CoV-2 variants," the CDC said.
The agency said the new strain "warrants universal and increased compliance with mitigation strategies, including distancing and masking. Higher vaccination coverage might need to be achieved to protect the public." 
Keep up precautionary measures
In light of the fact that the new strain has been found to spread more rapidly, health experts are urging people not to cut corners with health precautions. 
"Any risky behavior right now means we're going to see more cases," said Dr. Ali Mokdad with the University of Washington's Institute for Health Metrics and Evaluation. "We need to take care of it through vaccination and then we can go back to normal, but please – contain your urge to go back to normal." 
Although the new variant is more contagious, it isn't believed to react differently to vaccines than the strain that appeared in early 2020. Research has suggested that Pfizer's COVID-19 vaccine can protect people against the mutation. 
"Scientifically, it is highly likely that the immune response by this vaccine also can deal with the new virus variant," BioNTech co-founder Ugur Sahin said in December. He added that he is optimistic that BioNTech can quickly produce an effective vaccine for the new strain since its proteins are 99 percent the same as the original version. 
The United States is currently vaccinating the most vulnerable individuals, including those in nursing homes and first responders. However, as of Saturday, only around 12 million vaccine doses had been administered. 
Health officials continue to recommend that consumers wear a mask, social distance, and practice good hygiene to curb the spread of the virus. To guard against the newly discovered COVID-19 variant, some health experts have recommended upgrading from a cloth mask to a high-filtration (Hi-Fi) mask, like an N95.