---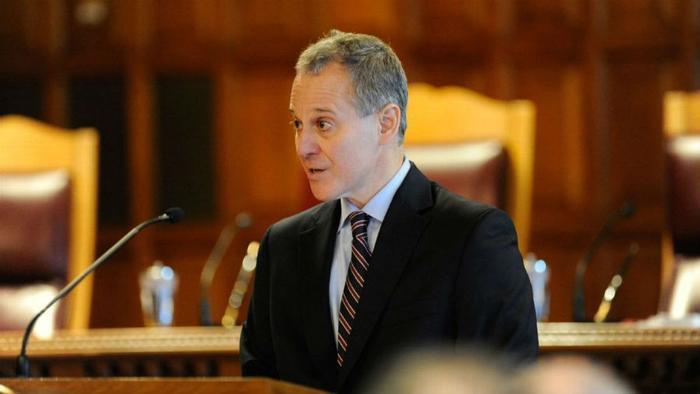 Usually, when you play a daily fantasy sports (DFS) through DraftKings and FanDuel, you either win or you don't.
But players from New York stand to recover the money they paid to play -- if New York Attorney General Eric Schneiderman gets his way, anyway.
Schneiderman has amended his lawsuits against the two enterprises, which he has accused of violating New York state gambling laws, to include a demand for restitution. The suit now asks that FanDuel and DraftKings be required to produce an accounting of monies collected from consumers in New York playing any of its games in violation of the law.
Not only is Schneiderman asking the court to order the two companies to repay all entry fees to New York players, his suit seeks a civil penalty of up to $5,000 for each violation.
The Wall Street Journal reports the sites took in a combined $200 million from 600,000 New York players last year. A judgment could potentially be staggering.
Investigation began in October
Schneiderman opened an investigation into DFS in October following reports of an employee at one of the companies profiting through the use of insider information. Not long afterward, Scheiderman issued a cease and desist order before going to court to have the two companies declared illegal gambling operations.
"DFS is a new business model for online gambling," the suits allege. "The DFS sites themselves collect wagers (styled as 'fees'), set jackpot amounts, and directly profit from the betting on their platforms. DFS' rules enable near-instant gratification to players, require no time commitment, and simplify game play, including by eliminating all long-term strategy."
Schneiderman's suit claims New Yorkers have been harmed by the games, especially those who have a gambling addiction.
---