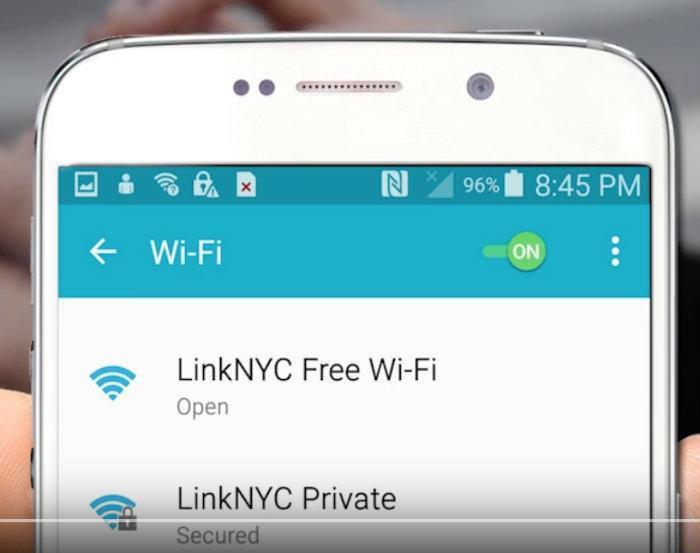 New York City's public Wi-Fi network went live this morning, providing free, advertising-supported Internet access from four hubs on Third Avenue between 15th and 19th Streets.
It's expected the system will spread throughout the city's five boroughs, replacing public phone booths at about 7,500 locations. 
Today's rollout is also a test of the LinkNYC network, which provides newly laid fiber to each hub. The network is still officially in beta and some changes may be made, but for now, the system is significantly faster than many commercially available connections.
A Verge test found both upload and download speeds faster than 300 Mbps.
The hubs, or kiosks, sort of look like updated phone booths, only without the phone. Each hub will include two USB charging ports, touchscreen web browsing, and two 55-inch ad displays.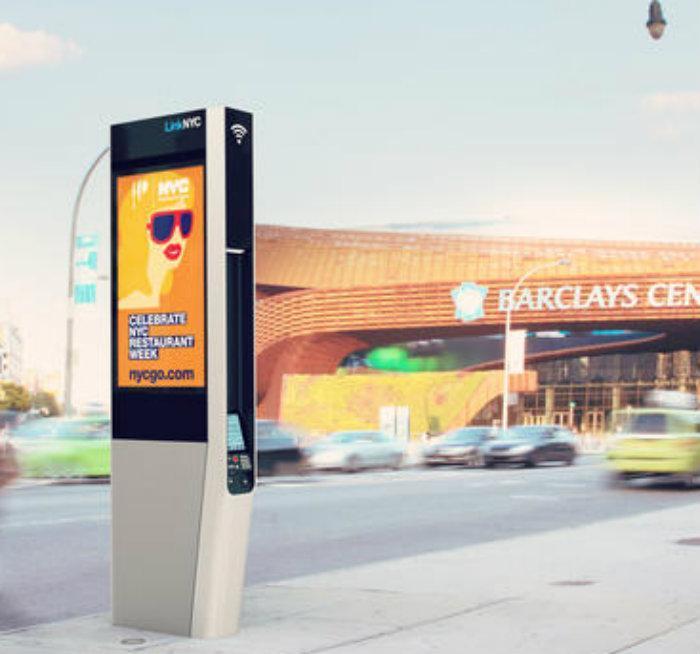 Mayor Bill de Blasio's administration is framing the project as an extension of the mayor's focus on inequality.
In a statement, de Blasio called expanded broadband access "essential for everything we need to do to be a fair and just city" and said the system would be not only the largest but also the fastest municipal wi-fi network in the world, The New York Times reported.
Administration officials say the system will help close the "digital divide" by making it easier for low-income New Yorkers to have access to broadband on their smartphones and laptops.