---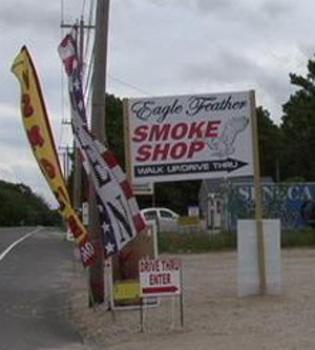 The RICO anti-racketeering laws originally intended to take down Mafiosi and other dangerous organized criminals are now being used against FedEx for shipping items from the Shinnecock [Indian] Nation – specifically, the cigarette-selling Shinnecock Smoke Shop – to New Yorkers.
Courthouse News Service reports that New York City is outraged to learn that FedEx delivered Shinnecock cigarettes to New Yorkers, and claims that the city was therefore deprived of $15 tax on every such carton delivered, and is thus seeking $45 (thrice the damages) for every such carton.
The Shinnecock Nation is not named in the complaint, likely because it remains perfectly legal for them to sell untaxed cigarettes, so New York is using RICO in an attempt to collect tax money anyway. We can all sleep easy knowing that the dangerous racketeers of FedEx will soon be forced to cease their reign of terror.
---