---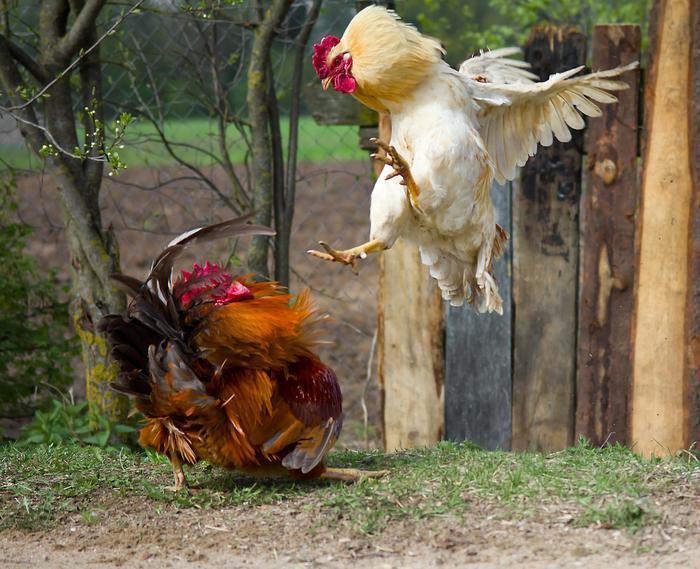 New York's Organized Crime Task Force made nine felony arrests last weekend, as part of what state attorney general A.G. Schneiderman's office called "the largest cockfighting takedown in New York State history. "
Cockfighting is the illegal practice of forcing roosters to fight to the death, usually by replacing their natural fighting spurs with razors.
The OCTF executed "Operation Angry Birds" in Queens, Kings and Ulster counties, collecting up to 3,000 birds plus fighting paraphernalia.
In New York, cockfighting, or possession of a fighting bird at a fighting event, is a felony punishable by up to four years in prison and a $25,000 fine. Paying to attend a cockfighting event is a misdemeanor punishable by up to a jail and a $1,000 fine.
The SPCA has established a temporary shelter to house the rescued birds.
---