---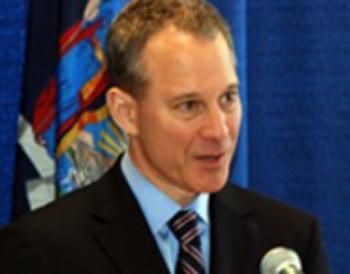 Banks operating in New York have a choice -- treat New Yorkers fairly or face the consequences, Attorney General Eric T. Schneiderman warned as he said he was suing Wells Fargo while holding off similar action against Bank of America to give it time to implement reforms.
Schneiderman said the banks have not honored their commitments under the 2012 National Mortgage Settlement. The suit will ask a federal judge to order Wells Fargo to clean up its mortgage processes. Schneiderman is holding off on filing a similar suit against Bank of America, which he said has agreed to implement a robust set of systemic reforms intended to ensure that the servicing standards outlined in the National Mortgage Settlement are honored across New York State.
If the reforms are successful, it is anticipated that Bank of America will replicate this initiative nationwide, Schneiderman told a news conference today.
Unnecessary challenges
"While we have brought much needed relief to thousands of New Yorkers, too many homeowners in our state are facing unnecessary challenges as they fight to keep their homes," Schneiderman said. "While Bank of America has chosen to work with us to take the steps required to adhere to their commitments, Wells Fargo has taken a different path. Both of these cases should send a strong message that the big banks must comply ... or face the consequences."
The National Mortgage Settlement includes 304 Servicing Standards that participating servicers are required to adhere to, and which include standards that are intended to make it easier for homeowners to seek loan modifications. The Servicing Standards were incorporated into the National Mortgage Settlement to address longstanding complaints from consumers and advocates that servicers subject to the Settlement -- Ally Financial/GMAC, JP Morgan Chase, Citibank, Bank of America and Wells Fargo -- consistently failed to provide fair and timely services to their customers.
Sad and shameful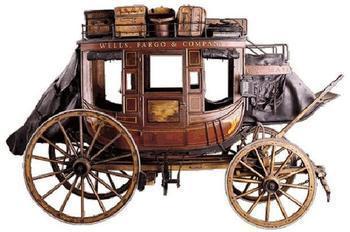 Schneiderman said he gave ample time to Wells Fargo to agree to reforms, but after months of negotiations, the bank declined to sign any agreement aimed at improving its customer service practices.
"Wells Fargo's violations of the servicing standards has been documented by direct service providers across New York State," said Kirsten Keefe of the Empire Justice Center."Wells Fargo's refusal to commit in writing to common-sense reforms that every mortgage servicer should be following already is sad and shameful. Wells Fargo's business practices are hurtful to its customers who should be getting resolutions but will continue to suffer frustrations with litigation pending."
Violations of the timeline servicing standards increase the likelihood that distressed homeowners will lose their homes because the longer mortgage modifications are delayed, the deeper homeowners fall into arrears. Additional fees, penalties and interest accrue during periods of delay, making modifications more difficult and pushing homeowners closer to the brink of foreclosure.
"For too long, homeowners in New York and around the country have been struggling as the big banks fail to honor the commitments they made in the National Mortgage Settlement," said Ira Rheingold, Executive Director of the National Association of Consumer Advocates. "Every day that a struggling homeowner has to go back and forth with their mortgage servicer is a day they fall further behind and a day closer to needlessly losing their home."
---