---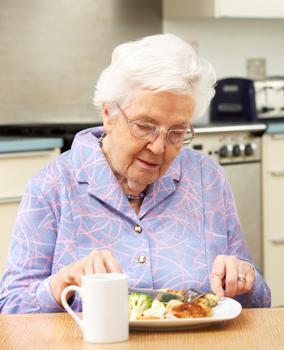 In a new report, AARP has found a surge in scams in New York City directed at senior citizens. Not only are the numbers up, the AARP report estimates that one third of elderly fraud victims don't report the crimes.
"Scam artists and fraudsters in New York City looking for their next victims have their craft honed down to a science," said Beth Finkel, State Director for AARP in New York.
Law enforcement has known for a long time that criminals usually prefer seniors as their victims, especially for economic crimes. Seniors are likely to have money tucked away. They probably own their home, or have lots of equity in it and have excellent credit.
Seniors are less likely to hang up on an unscrupulous telemarketer. Growing up in a different era, they are less wise to the ways of the world and more polite and trusting.
Unreported crimes
According to the FBI, older consumers are less likely to report a fraud because they don't know who to report it to, are too ashamed at having been scammed, or don't know they have been scammed. Seniors might also be reluctant to report scams because they are concerned their relatives may think the victims no longer have the mental capacity to take care of their own financial affairs.
When seniors do report scams, the FBI says they sometimes make poor witnesses. The scammers know the effects of age on memory and are counting on elderly victims not being able to supply enough detailed information to investigators. It may also take them longer than younger victims to realize they have been scammed.
According to the FBI, seniors are often targeted with healthcare scams, sold counterfeit drugs, talked into expensive funeral prepayments, and sold bogus anti-aging potions and other useless products. In recent years, because of their usually high credit scores, they have been targeted by identity thieves.
Reverse mortgage scams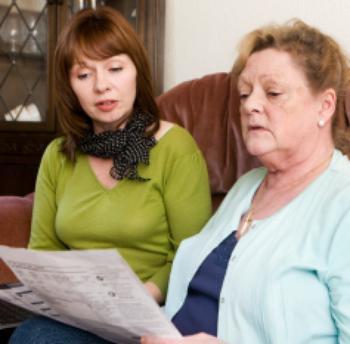 The FBI and other government agencies have urged seniors to be especially vigilant when considering reverse mortgage products. Reverse mortgages, also known as home equity conversion mortgages (HECM), have increased more than 1,300 percent between 1999 and 2008, creating significant opportunities for fraud perpetrators.
In many of these scams, victimized seniors are offered free homes, investment opportunities, and foreclosure or refinance assistance. They are also used as straw buyers in property-flipping scams. Seniors are frequently targeted through local churches and investment seminars, as well as television, radio, billboard, and mailer advertisements.
A legitimate HECM loan product is insured by the Federal Housing Authority. It enables eligible homeowners to access the equity in their homes by providing funds without incurring a monthly payment. Eligible borrowers must be 62 years or older who occupy their property as their primary residence and who own their property or have a small mortgage balance.
Depth of the problem
In the AARP survey, 29% of New York City residents 50 or older said they or someone they know has been the target of fraud or a scam. Broken down by age, 32% of 50 to 64-year-olds say they or someone they know have been a target or victim, five percent higher than those 65 and older. However, older seniors have a much higher rate of letting the scam go unreported, with 37% not reporting them, compared to 26% of 50- to 64-year-olds.
In New York the most common senior-directed scam in Queens involved credit cards. In the Bronx and Brooklyn, identity theft was the most common scam. In Manhattan, investment fraud and check-cashing schemes were the most common scams.
AARP says seniors and their younger family members could help reduce scams by working together.
"Younger people are more likely to see an older relative or friend be targeted or become a victim of a scam in New York City and report it, but older individuals are often worried about speaking up. Sometimes, they're embarrassed," said Finkel.
But Finkel says younger family members should explain to senior family members that they can help prevent other seniors from becoming victims if they speak up.
---