---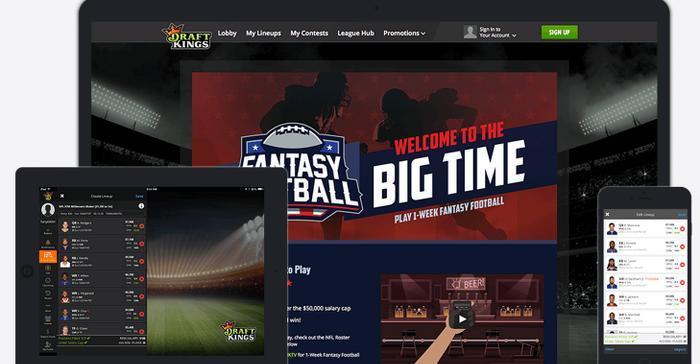 A day after a New York judge refused a bid by Fanduel and DraftKings to slap a temporary restraining order on New York Attorney General Eric Schneiderman, Schneiderman has gone to court against the two daily fantasy sports (DFS) enterprises.
Schneiderman is seeking a preliminary injunction against the two companies, which already face a cease and desist order the attorney general issued last week.
In the court filing, Schneiderman lays out his case that the two companies constitute illegal gambling under state law.
"Under New York law, a wager constitutes gambling when it depends on either a (1) 'future contingent event not under [the bettor's] control or influence' or (2) 'contest of chance.' So-called Daily Fantasy Sports ("DFS") wagers fit squarely in both these definitions," Schneiderman wrote. "DFS is nothing more than a rebranding of sports betting. It is plainly illegal."
Disputing the game of skill argument
Schneiderman went on to reject the two companies' argument that their games involve skill, not chance. He says chance plays just as much of a role, if not more, than it does in games like poker and blackjack.
"A few good players in a poker tournament may rise to the top based on their skill; but the game is still gambling," Schneiderman declared. "So is DFS."
Schneiderman goes on to charge both FanDuel and DraftKings are winking at the law, maintaining in public that they run games of skill, but privately evoking the profits of gambling to investors.
He says DraftKings has also embedded gambling keywords into the programming code for its website. Some of these keywords include "'fantasy golf betting,'' "weekly fantasy basketball betting," ''weekly fantasy hockey betting," "weekly fantasy football betting," "weekly fantasy college football betting," "weekly fantasy college basketball betting," "Fantasy College Football Betting," "daily fantasy basketball betting," and "Fantasy College Basketball Betting." This increases the likelihood that search engines, like Google, will send users looking for gambling straight to the DraftKings site.
Nevada was first
New York is the second state to find that DFS amounts to gambling. In October, Nevada gaming officials reached the same conclusion.
In a memorandum, Nevada Gaming Control Board Chairman A.G. Burnett said he asked the state attorney general's office and others to examine enterprises like DraftKings and FanDuel to determine if they were gambling operations.
"Based on these analyses, I, along with staff, have concluded that DFS constitutes gambling under Nevada law," Burnett wrote. "More specifically, DFS meets the definition of a game, or gambling game pursuant to Chapter 463 of the Nevada Revised Statutes."
Under current law, Burnett says, if you are going to operate such games – as DraftKings and FanDuel do – then you must be licensed.
The Nevada decision isn't nearly the problem for the two companies, however, that New York's action is. That's because a large percentage of players in both companies' games live in New York.
In light of the state attorney general's action, both companies have barred New Yorkers from playing until the matter runs its course in court, resulting in a significant drop in revenue.
---