---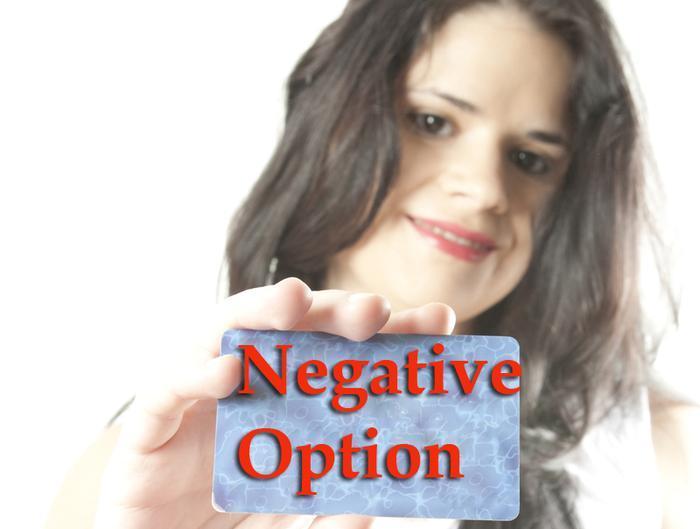 The state of New York has reached a settlement with Profinity, LLC, a company it says tricked consumers into signing up for a variety of membership programs without knowing it.
Under the settlement, Profinity will provide total refunds of $150,000 to some New York consumers who were charged unauthorized fees and will pay $100,000 in penalties, costs, and fees. Profinity has also agreed to reform its online marketing practices.
"Consumers, some of whom were simply seeking jobs or rental apartments online, were tricked into paying for services with monthly fees that they did not want or need," said New York Attorney General Eric Schneiderman. "My office will aggressively investigate companies that scam New Yorkers out of their hard earned money through misleading Internet and phone offers."
Here we go again
The story has a sort of deja vu quality about it. In the mid 2000s, these kinds of "negative option" schemes were infuriatingly common. They worked like this:
A consumer would place an online order for a product, such as flowers. As they were finishing the transaction, a pop-up would appear, asking if they would like a $10 discount on their order. Well, who wouldn't?
But somewhere in the fine print, if there were any fine print at all, would be the disclaimer that by accepting the discount they were agreeing to enroll in a "membership" program, in which they would get a bunch of coupons each month.
Their credit card – the one they used to purchase the flowers – would be charged $9.95 a month. The company selling the "memberships," it turns out, has an arrangement with the company selling the flowers.
This happened a lot, and outraged consumers directed their wrath at the company sharing credit card information with the company marketing the "memberships." After a few years, these sorts of schemes became less prevalent, perhaps because the Internet gave consumers a way to warn one another -- perhaps because companies that shared consumers' credit card information realized it was bad for business.
Benefits promised
Apparently, however, they never completely disappeared. Schneiderman says Profinity deceptively marketed a variety of membership programs to consumers for a monthly fee. These programs claimed to provide benefits like grocery coupons, retail discounts, restaurant vouchers, magazine subscriptions, roadside assistance, legal referral services, tech support, identity theft protection, credit scores, and credit monitoring services.
The deception came into play, Schneiderman says, when consumers were frequently tricked into signing up for one or more of Profinity's fee-based membership programs through misleading telemarketing calls promising "free gifts" and "risk free" trials.
In some cases, he said, consumers who had purchased products from other companies were misled into enrolling in Profinity's membership programs during verification calls with the company's representatives. On these calls, he said, the company misled consumers into believing that the person they were speaking to was a representative of the original company from which consumers purchased products and that the purpose of the call was to verify their purchases.
He says consumers were tricked into providing their credit or debit card information and ended up in a fee-based membership program they had no idea they were joining.
We'll dust off the advice we handed out 10 years ago. When offered "free trials" or a discount, especially in connection with a purchase made with a credit or debit card, you are likely being signed up for something you don't want and that will carry a monthly charge. Best to decline, or read the fine print very carefully.
---