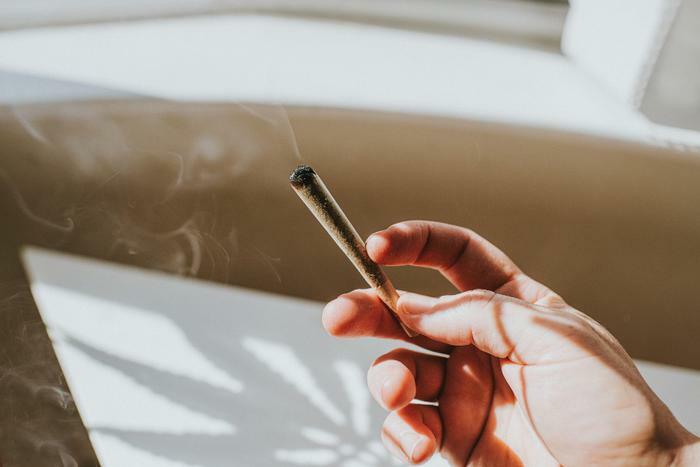 On Tuesday, lawmakers in New York approved a bill legalizing recreational marijuana for adults 21 and older. The bill was also signed into law by Gov. Andrew Cuomo on Tuesday, meaning it's now legal for consumers in the state to possess and use it. 
Under the bill, New Yorkers aged 21 and older can now legally: 
Possess up to three ounces of cannabis for recreational use; 

Possess up to 24 grams of concentrated cannabis, such as oils derived from a cannabis plant; 

Use, smoke, ingest, or consume cannabis products; 

Give cannabis products to others who are 21 and older; and 

Store up to five pounds of cannabis at home as long as they take "reasonable steps" to ensure that it's stored in a secure place. 
The law makes it legal for consumers in the state to smoke marijuana anywhere it's legal to smoke tobacco; it is not permitted in workplaces, schools, or inside a car. Smoking publicly in any of those areas could result in a civil penalty of $25 or up to 20 hours of community service.
Impaired driving still illegal 
In the bill, lawmakers clearly state that it remains illegal to drive under the influence of marijuana. Police will be able to pull people over if they suspect they are driving under the influence of marijuana and will be able to use the smell of cannabis to back up their suspicion. 
Police won't, however, be allowed to search parts of the vehicle that aren't accessible to the driver. For example, an officer wouldn't be allowed to search the trunk for marijuana.  
Since there's currently no tool to tell whether a person is under the influence of cannabis, the new law instructs the Health Department to look into potential devices that could detect whether a driver is high through a saliva sample. 
Retail licenses
As far as retail sales go, the law opens the door for dispensaries to let people purchase products. Officials must still set certain regulations -- for example, rules determining how the industry will operate, how sales will be taxed, and how licencing will work for cultivators and others in the industry. The first sales are expected sometime in 2022. 
New Yorkers will also soon be able to get cannabis delivered to their homes since the law makes it legal to establish cannabis delivery businesses.