---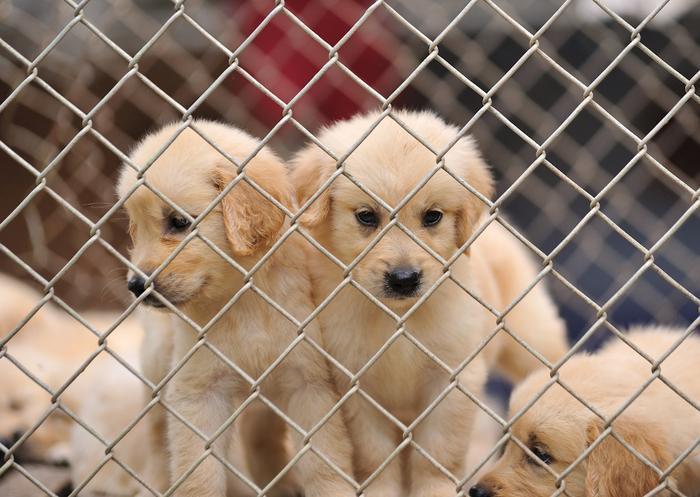 New York is trying to make itself less hospitable to puppy mills and retail pet stores that sell dogs raised in inhumane conditions. A new state law gives municipalities more power to regulate retail pet stores and the breeders that supply them and state Attorney General Eric T. Schneiderman is offering guidance to get cities and towns interested.
"The legal backup we are offering will aid local officials who are seeking to protect vulnerable animals from abuse, and assure that pets sold to New Yorkers are healthy and free from mistreatment," Schneiderman said. "New Yorkers value their pets as companions and are entitled to know that they came from sources that treated them in a safe and healthy manner. By working with municipalities, we will help ensure that New Yorkers can be confident that their cats and dogs are healthy when they purchase them and that they were raised in a safe place."
Puppy mills are large-scale breeding operations where pets are raised in squalid conditions and frequently mistreated, leaving them susceptible to illness, hereditary defects and other health problems. The substandard conditions contribute to overcrowding at animal shelters, disease, exorbitant veterinary bills, and even falsified pedigree information.
Retailers' role
Schneiderman's guidance is also focused on pet stores. Pet retailers are of concern because of substandard conditions at some stores, and because many pet stores get puppies and kittens from large-scale puppy mill operations – making retail stores the main link between unscrupulous puppy mill operations and consumers.
The new state law ended a preemption that barred municipal and local governments from regulating pet dealers at the local level, and it allows them to impose tougher standards than the state requires.
---