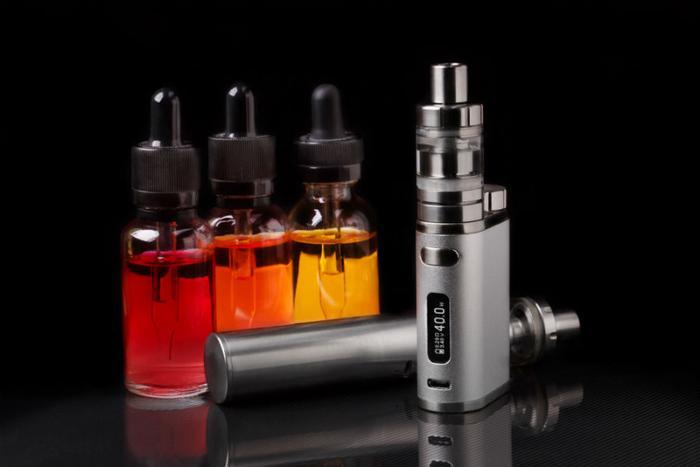 The New York City Council has voted 42-2 to ban all non-tobacco flavored e-cigarettes. Mayor Bill de Blasio is set to sign the bill or allow its passage into law, according to his deputy press secretary. 
The bill was introduced in an effort to combat a surge in teen vaping. Federal health officials and regulators have expressed concern about the rise in teen vaping and have attributed it to the growing popularity of these products and the availability of fruity and minty flavors. 
"This bill would ban the sale of flavored electronic cigarettes and flavored e-liquids in New York City, including mint, menthol and wintergreen electronic cigarettes and e-liquids," the ordinance states. 
Flavored products popular among teens
Studies have found that teenagers tend to prefer fruit, mint, and candy-flavored e-cigarette products. A National Institutes of Health-funded study published earlier this month found that less than two percent of teenagers who vape said their favorite flavor was tobacco. 
"New York City is finally addressing a public health crisis which has been mounting for years while state and local governments across the nation did next to nothing. We are finally taking action to address the resurgence of youth nicotine addiction caused by e-cigarette usage," Mark Levine, who introduced the legislation and is chair of the council's health committee, said in a statement to CNBC. 
"With this vote, the City Council is moving to ban the fruity, minty, candy-like flavors of e-cigarettes which were clearly designed to appeal to young people in the first place."
Health concerns
The move to combat the rise in teen vaping comes amid growing concern about the health effects of the products. In recent months, a lung illness associated with vaping claimed 42 lives and sickened at least 2,100 people. 
The Trump administration is currently mulling whether or not to ban flavored vape pods or raise the minimum e-cigarette age to "21 or so" to reduce teen vaping numbers.
Attorneys general in New York, California, and Washington, D.C. have filed lawsuits claiming e-cigarette maker Juul used deceptive and illegal marketing practices to target young users. 
Juul has maintained that it's committed to minimizing its appeal to youth users and "earning the trust of society by working cooperatively with attorneys general, regulators, public health officials, and other stakeholders to combat underage use and convert adult smokers from combustible cigarettes." 
The company recently stopped sales of fruit and mint-flavored vape products and suspended all broadcast, print, and digital product advertising in the U.S.