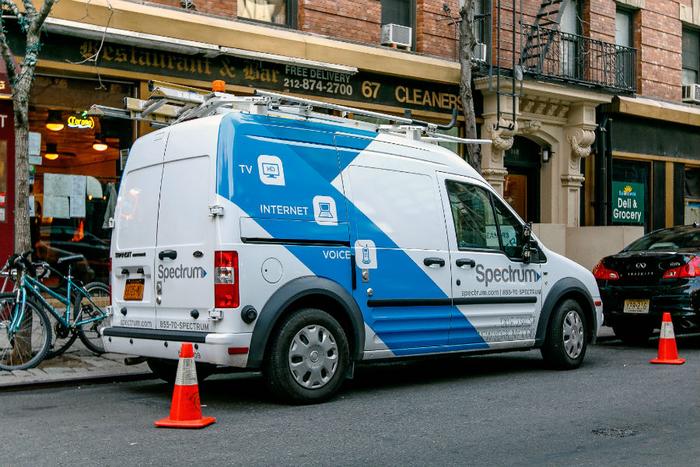 The New York State Public Service Commission voted 3-0 on Friday to rescind its approval of Charter Communications' merger with Time Warner Cable.
The Commission alleges that Spectrum, the state's largest TV and Internet service provider, repeatedly failed honor commitments when it came to properly serving customers.
The merger was approved in 2016 on the condition that the company extend its services to 145,000 homes within four years, with a focus on unserved or underserved areas of the state. Now, regulators say Spectrum has "made clear that it has no intention of providing the public benefits upon which the Commission's earlier approval was conditioned."
"After more than a year of administrative enforcement efforts to bring Charter into compliance with the Commission's merger order, the time has come for stronger actions to protect New Yorkers and the public interest," Commission Chair John B. Rhodes said in the official announcement.
"Charter's non-compliance and brazenly disrespectful behavior toward New York State and its customers necessitates the actions taken today seeking court-ordered penalties for its failures, and revoking the Charter merger approval."
The company has been ordered to cease its operations in the state, as well as pay a fine of $3 million. Spectrum must also provide uninterrupted service during the transition period.
Charter intends to contest
Charter Communications, the owner of Spectrum, has been given 60 days to formulate an exit plan while the state seeks a new service provider. Charter has said it will contest the order and has claimed the commission's actions were "politically motivated."
"In the weeks leading up to an election, rhetoric often becomes politically charged," the company said. "But the fact is that Spectrum has extended the reach of our advanced broadband network to more than 86,000 New York homes and businesses since our merger agreement with the PSC."
"Our 11,000 diverse and locally based workers, who serve millions of customers in the state every day, remain focused on delivering faster and better broadband to more New Yorkers, as we promised," the company said.
Aija Leiponen, a professor of applied economics and management at Cornell University says the dispute could result in a long court battle.
"I see legal ramifications, and they will take some time," Leiponen told Syracuse.com. "I expect thorough and tedious negotiations between them, but I wouldn't rule out a major lawsuit."