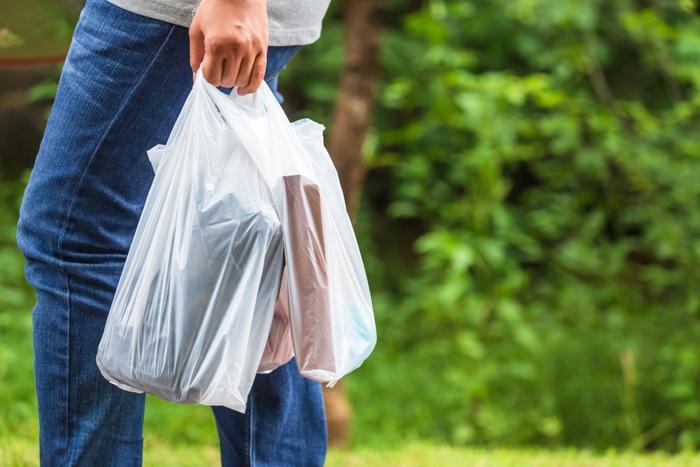 Under new legislation passed in the New York state budget, single-use plastic bags will be banned statewide starting March 1, 2020.
The plan gives individual counties in New York the option of charging 5 cents per paper bag, with 2 cents going to local governments and 3 cents to the state's Environmental Protection Fund. The idea is to push consumers toward using reusable bags instead of simply switching from plastic to paper.
"Carve outs" woven into the deal state that consumers can still get plastic carry-out bags for food, have dry cleaned items placed in plastic bags, and put produce in plastic bags at the grocery store.
"I am proud to announce that together, we got it done," Gov. Andrew Cuomo and fellow Democrats said in a joint statement announcing the plastic bag ban and other budget agreements.
New York steps up sustainability efforts
The agreement makes New York the third state, after Hawaii and California, to enact a statewide ban on single-use plastic bags. The deal is intended to keep plastic bags from damaging waterways and ecosystems.
"With this smart, multi-pronged action New York will be leading the way to protect our natural resources now and for future generations of New Yorkers," Cuomo said in a statement Friday when the deal was announced by hadn't yet been finalized.
"Every year, there are billions – billions with a 'b' – of bags that are thrown away after just one use. The average plastic bag use is about 12 minutes… we just have this disposable plastic craze and it is adding up," added state Sen. Todd Kaminsky (D-Long Island), who sponsored the bill.
Mayor Bill de Blasio said he has "long advocated" for a statewide ban on single-use plastic bags and has vowed to work on a plan to help people get reusable bags.
"These bags litter our streets and threaten our planet," de Blasio said in a statement. "It is our job to lead the fight against climate change and fossil fuels so that our kids aren't forced to deal with the irreparable consequences."