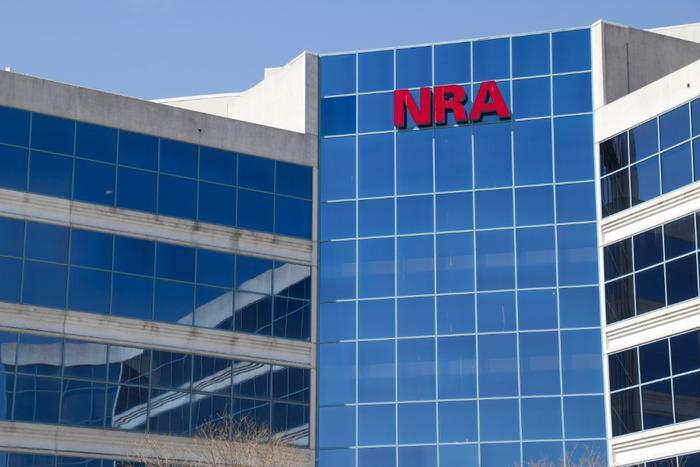 New York Attorney General Letitia James filed a lawsuit early Thursday in a move designed to dissolve the National Rifle Association (NRA). 
James charges the organization with illegal conduct, claiming it diverted millions of dollars away from the charitable mission of the organization to go towards "personal use by senior leadership, awarding contracts to the financial gain of close associates and family, and appearing to dole out lucrative no-show contracts to former employees in order to buy their silence and continued loyalty." 
Besides charging the NRA as a whole, four other current and former NRA executives -- including Executive Vice-President Wayne LaPierre -- were also named as defendants. Those four were called out separately for failing to manage the NRA's funds, as well as failing to adhere to a myriad of state and federal laws, which contributed to the loss of more than $64 million over three years for the NRA.
Failing to audit 
One of the chief points among James' complaints against the NRA organization as a whole is its audit committee's "failure to audit." James argues that the committee was essentially irresponsible in its oversight of both the accounting and financial reporting processes of the organization and the audit of its financial statements.
In addition to its failure to scrutinize audits, James lays blame on the organization for:
Its "culture of noncompliance";

How it approached any contract that had the appearance of a conflict of interest; and

Failure to keep independent tabs on LaPierre, his senior staff, and the NRA as a whole. 
James says the committee basically served as a rubber stamp for the organization's illicit behavior when it did review finances.
Another major complaint is the NRA's "extensive violations of fundamental not-for-profit law.
Attorney General James alleges in her complaint that the NRA broke several laws, including the laws governing the NRA's status as a charity, its false reporting on annual filings with the IRS and with the Office of the Attorney General's Charities Bureau, payments in excess of reasonable compensation to disqualified persons, and waste of NRA assets.
By allegedly failing to comply with its fiduciary duties to both the state and federal government, the balance sheet of the NRA went from a surplus of $27,802,714 in 2015 to a net deficit of $36,276,779 in 2018 — contributing to a total loss of more than $64 million in just three years.
The complaint against the NRA's executives
The lawsuit alleges that the four defendants built "a culture of self-dealing, mismanagement, and negligent oversight at the NRA that was illegal, oppressive, and fraudulent." 
"They overrode and evaded internal controls to allow themselves, their families, favored board members, employees, and vendors to benefit through reimbursed expenses, related party transactions, excess compensation, side deals, and waste of charitable assets without regard to the NRA's best interests."
Burrowing down further, James raised specific questions about LaPierre, saying that he routinely abused his authority as Executive Vice President to cause the NRA to "improperly incur and reimburse LaPierre for expenses that were entirely for LaPierre's personal benefit and violated NRA policy."
The examples James brought to question included private jet travel for purely personal reasons; at least eight trips to the Bahamas via private air charter to vacation on a 107-foot yacht owned by an NRA vendor; use of a travel consultant for expensive "black car services"; tens of thousands of dollars in gifts for LaPierre's friends and vendors from the likes of Neiman Marcus and Bergdorf Goodman; and the issuance of high-paying consulting contracts for ex-employees and board members.
"No organization is above the law"
In addition to closing down the NRA, Attorney General James also seeks to recoup millions in lost assets and stop the four individual defendants from serving on the board of any not-for-profit charitable organization in the state of New York again.
"The NRA's influence has been so powerful that the organization went unchecked for decades while top executives funneled millions into their own pockets," said Attorney General James. "The NRA is fraught with fraud and abuse, which is why, today, we seek to dissolve the NRA, because no organization is above the law."