---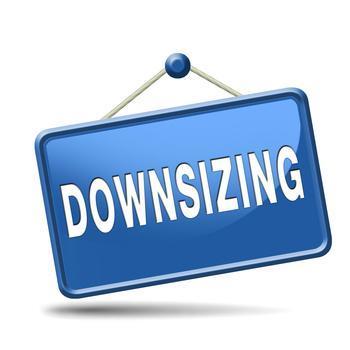 Outplacement consultancy Challenger, Gray & Christmas reports that the nation's bosses plan to cut their payrolls by 45,934 in January -- up 37% from December and the highest tally since last April when 64,141 workers were let go.
Pinks slips from retailers led the way
January's top four job cut announcements occurred in the retail sector, with Macy's reporting plans to close 68 stores and fire 10,000 workers.
"Overall, it was a solid holiday shopping season," said Challenger, Gray & Christmas CEO John A. Challenger, "but several retailers, including Macy's, were unable to capitalize on stronger consumer confidence and spending."
In all, retailers announced 22,491 planned cutbacks last month, accounting for 49% of all job cuts recorded during the month. The January total is virtually unchanged from the same month a year ago.
An energy sector rebound?
Meanwhile, the energy sector, which cut 20,103 jobs in January 2016, reported just 1,853 planned terminations to kick off 2017.
"Oil prices were already starting to rebound in the last half of 2016," Challenger pointed out, adding that "with an administration that is expected to be very friendly to the oil, gas, and mining industries, many are forecasting a swift and sustained turnaround for these firms in 2017. The fact that January job cuts in the sector were 91 % lower than a year ago, certainly appears to support that outlook."
Heavy workforce reductions were seen a year ago in the computer industry, where employers announced plans to shed 11,003 payroll positions. This year, however, job-cut plans announced by these firms totaled 2,211 -- an 80% decline.
"Job cuts will not be the leading story in the tech industry this year," noted Challenger. "It is more likely to be labor shortages, particularly if the new administration continues to tighten the boarders to immigrants, many of whom come to America to work at leading tech companies."
Jobless claims
The final week of last month saw a sizable decline in the number of initial jobless claims.
The Department of Labor (DOL) reports first-time filings for state unemployment benefits totaled 246,000 in the week ending January 28 -- down 14,000 from the previous week's revised level. At the same time, DOL reports the previous week's level was revised up by 1,000.
The four-week moving average, seen by some economists as a more accurate barometer of the labor market because of its relative lack of volatility, rose by 2,250 to 248,000. The previous week's average was revised up by 250.
The complete report may be found on the DOL website.
---