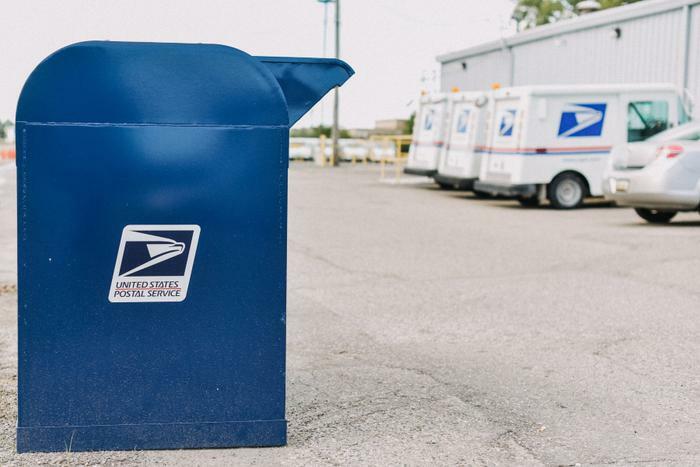 Starting Friday, the mail will move a little slower. New regulations that change delivery standards for some U.S. Postal Service (USPS) mail will go into effect at the end of the week.
The Postal Service struggled with delivery during the pandemic, especially during the holiday season. In the wake of that, and in an effort to improve finances, USPS proposed earlier this year that it give itself more time to deliver some mail. The agency currently has a goal of delivering first-class mail between one to three days. That changes to one to five days for 39% of first-class mail on Friday.
"Modifying select service standards is a key growth element and enabler of our 10-year plan, contributing to our top goal of meeting or exceeding 95% on-time delivery across all product classes, including the growing package market," Postmaster General and CEO Louis DeJoy said in a June statement. 
USPS officials said most postal customers won't notice a change in service. It stresses that the longer delivery times will apply almost entirely to pieces traveling long distances. According to a USPS spokeswoman, 61% of first-class mail and 93% of periodicals will continue to meet the current delivery standards. 
Holiday crunch
However, the change comes at a bad time for some people. Online retailers have already warned consumers to do their holiday shopping early, pointing to existing supply chain issues. They've expressed concern that a crush of late orders could place heavy burdens on shippers.
That's what happened last year. In mid-December, USPS warned consumers that some shipments would not arrive at their destinations by Christmas because of the surge in online shopping during the pandemic. The Postal Service had to deliver even more packages during the holidays because private express carriers shifted some of their deliveries to USPS.
Some people posting Postal Service reviews at ConsumerAffairs don't appear hopeful about the upcoming holiday season. P., of Grand Rapids, Mich., is losing patience.
"In the past year, I have mailed out exactly 3 items via USPS, each processed in person by staff at my local post office branch," P. wrote. "NONE have been delivered."
What do do
Consumers who plan to purchase gifts that require shipping should probably begin shopping now. It will take time to receive the product and even more time to ship it to the recipient.
Some online retailers offer gift-wrapping services so that the item doesn't have to be shipped twice. This year, that might be the prudent course of action.
USPS has not yet published deadlines for mailing packages to ensure delivery, but other delivery services have. Still, consumers sending time-sensitive packages should not wait until the deadlines to ship.