---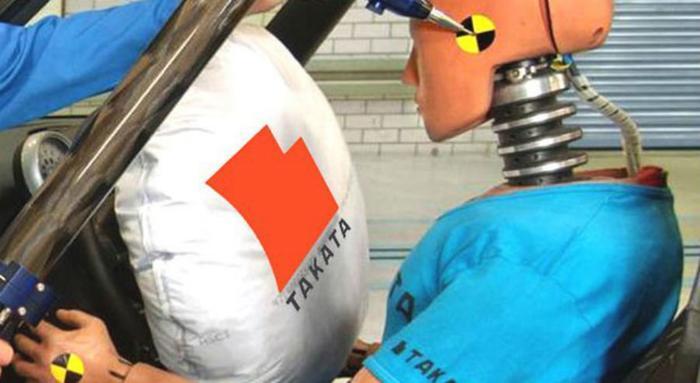 It was nearly two years ago that some automakers began recalling cars equipped with defective Takata airbags that are in danger of spraying metal fragments through the passenger compartment when they deploy.
Since then, more than 42 million vehicles from 19 different automakers have been recalled and at least 11 people in the U.S. have been killed by the flying metal fragments.
California civic leaders, alarmed that millions of unrepaired recalled vehicles are still on state highways, have banded together to add urgency to the recall.
They say Southern California leads the nation in defective airbag deaths. They say the risk is especially high in that region because of warm weather, which is a factor that increases the defect in the airbag inflator. The initiative, called Airbag Recall: Southern California, is trying to spread the word in Southern California that if you are driving a car with one of these airbags, you need to take advantage of the free repair.
Putting lives at risk
"Airbags save lives, but defective ones are a hazard that puts our loved ones at risk," said Los Angeles Mayor Eric Garcetti. "We have to give people the information they need to protect themselves and their families."
Federal transportation officials say the airbags with the greatest risk are in certain 2001-2003 Hondas and Acuras, with as high as a 50% chance of exploding upon deployment.
The affected models include the 2001 and 2002 Honda Civic, the 2001 and 2002 Honda Accord, the 2002 and 2003 Acura TL, the 2002 Honda Odyssey, the 2002 Honda CR-V, the 2003 Acura CL, and the 2003 Honda Pilot.
The Honda risk
Honda is participating in the initiative, releasing a statement urging drivers of its affected models to check their vehicle identification number (VIN). If it's a recalled vehicle and the repair has not been made, the company says consumers should go to a Honda dealer for the free recall repairs immediately. The company says replacement parts, which were in short supply early in the recall, are now plentiful.
Owners of these vehicles may also schedule a repair by calling Honda at 1-888-234-2138.
Honda says consumers driving certain 2001-2003 Honda and Acura models originally equipped with Takata's older "Alpha" inflators, are at an even higher risk. It says there is a 50% chance an "Alpha" inflator will rupture in a crash.
Honda says these vehicles should not be driven, except to a dealer for the repair.
---