---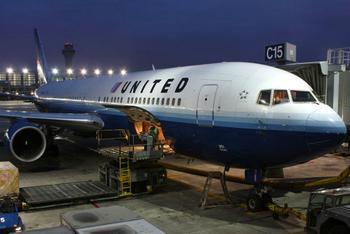 Since airlines began tacking on fees for checked bags, airline passengers have tried to carry as much of their luggage as possible into the cabin of the aircraft, cramming it into the overhead bins.
A new fare from United Airlines aims to free up some space in the overhead compartments.
United has introduced what it calls its Basic Economy fare, which has a number of features. But the one getting the most attention is what passengers can and cannot carry on.
According to the airline, carry-on bags will be limited to one personal item, unless the customer is a MileagePlus Premier member, primary cardmember of a qualifying MileagePlus credit card, or Star Alliance Gold member.
And notably, that one carry-on item has to be small enough to fit under the seat. It's not going in the overhead bin. If the carry-on item doesn't fit under the seat, it will have to be checked and the passenger will be charged the applicable fee.
Other features
Other features of the Basic Economy fare include automatic seat assignments in which a party traveling together may not sit together and will be in the last boarding group. Basic Economy passengers will not be eligible for Economy Plus or premium cabin upgrades. There will also be no voluntary ticket changes except as stated in the United 24-hour flexible booking policy.
United says Basic Economy fares won't be offered in all markets, and the selection of flights where they are available will be subject to change. Consumers will know when it is available as an option because it will be displayed along with the rest of the flight's seating options.
"You'll be able to book Basic Economy tickets the same ways that you book other United flights, including through united.com, the United app, the United Customer Contact Center, a travel agency or other online booking tools," the airline said.
Despite all the limitations, United is quick to point out that consumers flying Basic Economy will get many of the other amenities other coach passengers enjoy, including food and beverage service, in-flight entertainment, and Wi-Fi.
---