---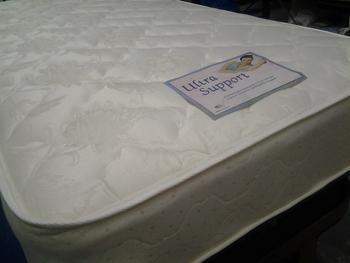 There's been a lot of concern about the potential health effects of existing flame retardants for furniture, fabrics and other material but now scientists are reporting development of an "exceptionally effective" new retardant that appears safer and more environmentally friendly.
The problem is that the polyurethane foam in these items is highly flammable; upholstery furniture and mattresses are the items that ignite in about 17,000 fires each year, causing more than 870 deaths, thousands of injuries and millions of dollars in property loss.
That has caused consumer protection agencies to issue stringent safety standards to reduce flammability.
But writing in ACS Macro Letters, researchers discuss a first-of-its-kind coating that's ideal for the polyurethane foam in couches and bedding. Jaime Grunlan and colleagues describe successful development and laboratory testing of a new flame retardant coating for polyurethane foam.
Gas blanket
The "nanocoating" is so thin that 1,000 layers of it would fit across the width of a human hair, and it is made with a relatively benign polymer that creates a "gas blanket," preventing oxygen from fueling a fire. It is the first flame retardant that both reduces the heat released from fire and prevents the foam from dripping and spreading flames to the rest of the room or house.
"The heat release reductions are significant and likely would slow fire growth in real world fire scenarios, giving people more time to escape or to put out the foam, thus, preventing flashover events," the report says.
ACS Macro Letters is a publication of the American Chemical Society.
---