---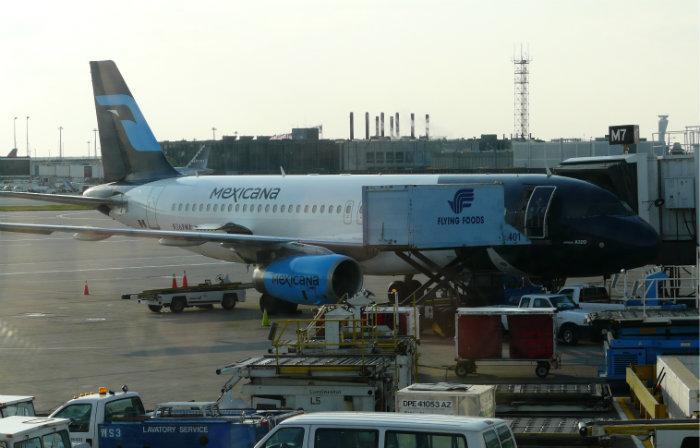 Donald Trump wants to build a wall along the Mexican border, but a new treaty between the U.S. and Mexico allows for greatly expanded air traffic between the two countries. 
"Travelers, shippers, airlines, and the economies of both countries will benefit from competitive pricing and more convenient air service," said U.S. Transportation Secretary Anthony Foxx. "This agreement is the result of the commitment on both sides of the border to strengthen the strong bonds of trade and tourism between our two countries, and demonstrate our shared commitment to a competitive, market-based international economic system."
The accord "lays the groundwork to take advantage to the maximum of the boom in the airline industry happening in both countries," said Gerardo Ruiz Esparza, Mexico's transportation and communications minister. 
JetBlue, which operates throughout Latin America and the Caribbean, was among carriers applauding the agreement. 
"I applaud the U.S. government for its diligence in securing a forward-thinking aviation treaty with Mexico," said Robin Hayes, JetBlue president and CEO. "Across the globe the U.S.-led liberalization of the skies has proven to increase travel options for consumers, grow jobs and strengthen economies."
JetBlue has flown Mexican routes since 2006 and operates low-fare service to Cancun and Mexico City from several U.S. gateways including Boston, Mass; Fort Lauderdale-Hollywood, Fla.; New York-JFK; and Orlando, Fla.
Delta Air Lines also cheered the agreement, saying it would result in additional growth between the two countries. 
"Delta's industry-leading commitment to Mexico is strong and will continue to grow to better serve our customers in conjunction with our Aeroméxico alliance partners," Delta said in a prepared statement.
Passengers and cargo
The agreement expands opportunities for passenger and cargo carriers to provide service between the United States and Mexico, and strengthen the economic ties between the two countries. The new agreement with Mexico includes unlimited market access for U.S. and Mexican air carriers, improved intermodal rights, pricing flexibility, and other commercial rights.
The new agreement will remove the numerical limitations on the number of airlines that may provide passengers service in all U.S.-Mexico city pairs. That means some city-pair markets might see the entrance of new carriers for the first time in many years, and airlines can consider offering new service in destinations that they could have never considered previously.  
Cargo airlines, for the first time, will have expanded opportunities to provide service to new destinations that were not available under the current agreement and will be able to offer services from the United States to Mexico and beyond Mexico to other countries. 
The agreement will expand opportunities for air services and will encourage price competition by airlines, while strengthening commitments to aviation safety and security, Foxx said. 
---