---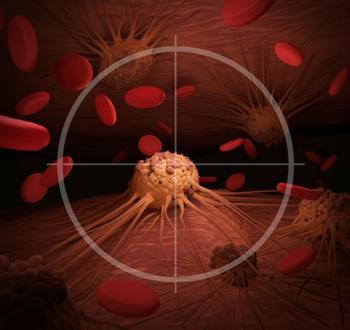 When a patient is diagnosed with glioblastoma (GBM), a brain cancer, the prognosis is usually very poor. But researchers at UCLA say they have developed a new immunotherapy-based treatment that could be cause for new hope.
The therapy creates an antibody blockade that stops the cancer from protecting itself from the patient's immune cells. With the defenses lowered, the immune cells recognize the cancer cells and attack them.
After a three-year study, the researchers were able to show that a vaccine, teamed with the antibody blockade of an immune cell surface receptor known as PD-1, creates a more effective immune response against GBM than the use of either treatment alone.
Effective immune response
"These findings are the first that specifically outline the mechanism by which an effective immune response can be seen in tumors located in the brain," said Dr. Robert Prins, an associate professor in the department of neurosurgery at UCLA.
Prins says the researchers found that effective anti-tumor immunity to glioblastoma needs a path for the body's T cells to get through the shield normally protecting the cancer. He says the combination treatment is able to remind the immune system that the GBM is a foreign invader, stopping it from from recurring or growing.
GBM is currently treated with traditional means, primarily surgery, radiation, and chemotherapy. The UCLA researchers say the current median survival time is 14 to 18 months.
Recent advances
The UCLA research is the latest to help the body's T cells fight against cancer, a treatment generally referred to as immunotherapy. Only a theory a couple of years ago, research in the last year has produced dramatic results.
Just 13 months ago, cancer specialists from Johns Hopkins reported the results of a clinical trial comparing standard chemotherapy with the immunotherapy drug nivolumab. People with squamous-non-small cell lung cancer who received nivolumab lived, on average, 3.2 months longer than those receiving chemotherapy.
Then in December, doctors treating former President Carter with immunotherapy announced the cancer that began in his liver and spread to his brain was completely gone after four months of treatment.
The UCLA breakthrough is different, in that it is a combination of treatments. But it is similar in that it uses the body's natural defenses to combat cancer, which appears to be emerging as an effective way to stop the dreaded disease.
---