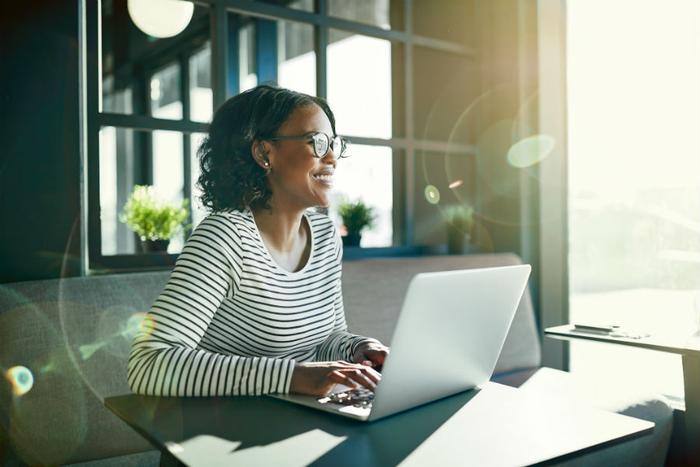 A new study by the HR advisory firm Future Workplace entitled "The Employee Experience" asked office workers' opinions on the most desired office perks.
Though many might have expected lavish or leisure-oriented answers, the majority of respondents chose perks that are more suited to their day-to-day needs. In a poll of 1,614 North American workers, the number one perk employees are looking for is natural light and views of the outdoors. This answer won out over other perks like on-site childcare, on-site cafeterias, or fitness centers.
Based on the study's findings, there are several adverse effects when employees do not have access to natural light or views of the outdoors. Forty-three percent of participants reported feeling gloomy because of the lack of light, while 47 percent have reported feeling tired or very tired from the absence of natural light -- or even a window. Additionally, one-third of employees feel there isn't enough natural light in their workplace.
Overall wellbeing
Future Workplace's findings echo those of the most recent Gallup report on The State of the American Workplace. Gallup's study found that over 50 percent of employees consider overall wellbeing to be "very important" to them. Moreover, the study found that the two biggest factors for employees choosing a new workplace are work-life balance and overall wellbeing. Gallup concluded that employees' performance and engagement increases when they feel fulfilled in all areas of life.
When it comes to natural light, Cornell researcher Dr. Alan Hedge found that health and wellness among workers goes up when natural light is optimized in the workplace. Workers in well-lit spaces reported a 56 percent reduction in drowsiness, a 51 percent drop in eyestrain, and a 63 percent drop in headaches.
Many workplaces are reconsidering their layouts based on the findings from research like Dr. Hedge's. Amazon's Spheres, for example, is a workplace in downtown Seattle that has been designed with over 40,000 plants. The Spheres prescribes to the idea that natural light, healthy activities like walking, and working in the presence of plant life all have the ability to stimulate employees and reduce stress in the workplace.
Similarly, Airbnb has designed its call center in Portland, Oregon to be an open space that features natural light and views of the area, while long couches, standing desks, and wireless technology replaced the more traditional desk and phone setup.
In Salt Lake City, Overstock's 230,000-square-foot office provides workers with a panoramic view of the Salt Lake Valley. CEO Patrick Byrne wanted his employees to remain connected and inspired by the view and had the windows outfitted with smart blinds that automatically adjust the brightness depending on the time of day; the feature allows employees to avoid glare on their computers.
Employers are realizing that their office spaces greatly contribute to their employees' overall wellbeing and job performance, and it's clear that many are working to create a balanced and productive work environment.