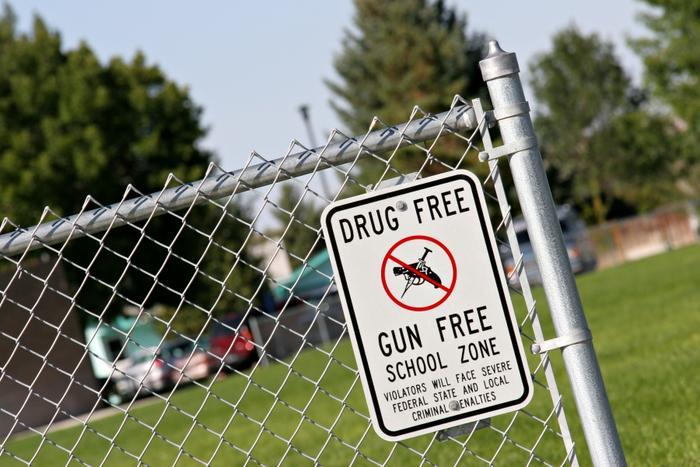 Adding a different angle to the gun control debate, researchers have recently found that stricter gun laws could make a difference with teens.
According to a new study, stricter gun laws nationwide would not only keep high schools safer, but also keep teens safer on the whole.
Keeping teens safe
The researchers were most interested in seeing the effect stricter gun laws had on school safety. The team analyzed data from the Youth Risk Behavior Surveys (YRBS) from 1999 through 2015.
Nearly one million high school students answered questions based on weapons and school safety, including any injuries incurred from guns, if they carried weapons, if they felt unsafe or threatened in school, and if they missed any days because they felt unsafe at school.
By the end of the study, the researchers found that, overall, school environments were safer and students reported feeling safer when gun laws were stricter.
While six percent of students reported missing school because they felt unsafe, stricter gun laws dropped that number by over one percent. Similarly, the likelihood of teens carrying weapons at school -- or elsewhere -- decreased by nearly two percent, while the likelihood of being threatened or injured with a weapon at school decreased by nearly one percent.
The researchers note that nearly 20 states have weakened their gun laws over the last 20 years. The team encourages lawmakers to keep students' safety at the forefront of their minds when revising legislation in the future.
"With the prevalence of weapon threats and fights at school decreasing only slightly, and the percentage of students who miss school on the rise, school safety represents a policy priority across the fields of health and education," the researchers wrote.
Safety is the top priority
While this study focused on school safety, the lives of all consumers is the primary concern.
A recent study found that youth suicides are on the rise in states where gun ownership is high. Researchers found that three people between the ages of 10 and 19 use a gun to commit suicide every day. In states where owning a gun is more common, those numbers are even higher.
"The availability of firearms is contributing to an increase in the actual number of suicides, not just leading youth to substitute other means of suicide for guns," said lead researcher Anita Knopov.
After several tragedies last year, businesses were doing their part to help keep people safe from gun-related tragedies. At the time, both Dick's Sporting Goods and Walmart both released stricter gun laws, putting new limits on semi-automatic weapons.