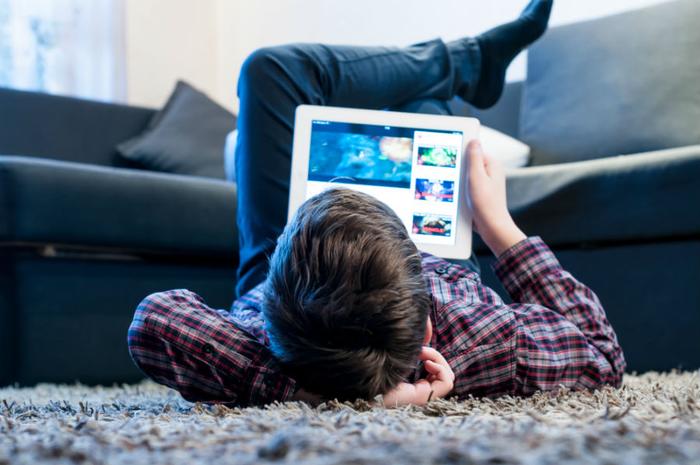 Based on a new study published by the Journal of the American Medical Association (JAMA), researchers suggest that digital media use in teens could have an effect on ADHD symptoms. Findings from the study showed that more research is needed in this area to determine if symptoms are caused by digital media use.
"If we can determine if there is a potential cause link that is consistent across studies, then we can design interventions to curb media exposure," said Adam Leventhal, a lead author in the study.
"Even simple educational information to let teachers, parents, and pediatric health professionals know that there could be an increased risk when they talk with their teens about digital media use might be helpful."
According to the Centers for Disease Control and Prevention, ADHD affects five percent of all United States children, and is more common in boys than in girls. Symptoms of ADHD include hyperactivity, inattention, or impulsivity that is more debilitating, frequent, or severe than normal. Common treatment methods include medication, school accommodations, and behavior therapy.
"ADHD's been linked with substance use disorders during adulthood and even involvement in the criminal justice system, and the symptoms are distressing for the person affected," said Leventhal. "If we can identify any potential risk factor that is implicated in this disorder then that's important, especially ones that are modifiable like digital media use."
A look into the study
For the study, the researchers tested 2,587 high school students between the ages of 15 and 16 -- coming from 10 high schools across Los Angeles County in California. At the start of the study, the students had no significant ADHD symptoms.
Beginning in the fall of 2014 and continuing for two years, data was collected on the students' behaviors in spring 2015, fall 2015, spring 2016, and fall 2016. Each time, the students filled out forms gauging their ADHD symptoms, including nine hyperactivity-impulsivity symptoms and nine inattention symptoms.
At the start of the survey, students completed questionnaires reporting how much time they spent engaging in 14 digital media activities, including: video chatting, online shopping, streaming videos or music, texting, social networking, playing digital games, and reading online content. When taking the survey, the students measured their digital media use in terms of high frequency (many times per day), or other frequency levels -- zero times a week, once a week, twice a week, or once or twice per day.
The study found that an average of 9.5 percent of the students who engaged in seven high-frequency activities reported ADHD symptoms, and 10.5 percent of those who engaged in all 14 digital media activities reported ADHD symptoms. Comparatively, 4.6 percent who didn't report any digital media activity also reported ADHD symptoms throughout the study.
"Those percentages reflect the average rates across the four different follow ups," Leventhal said. "So one of the things we noticed in the study was that the association between digital media and prevalence of ADHD symptoms was persistent across the follow-up period."
Study limitations
Leventhal and the researchers urge people to regard the study's results as "statistically significant but modest."
Overall, the students who participated in the study were from one age group and one geographical region. More research is needed to determine if these statistics hold up in other parts of the country and with a wider age range of teenagers. Additionally, the study relied on the students' self-reports of both digital media use and ADHD symptoms.
"We didn't have clinicians involved in our study to actually give a proper diagnosis," Leventhal said.
However, despite some limitations, Dr. Dimitri Christakis, a pediatrician and director of the Center for Childhood Health, Behavior, and Development at the Seattle Children's Research, called the study "the best to date."
"Even without a clinical diagnosis of ADHD, diminished attentional capacity is associated with poorer function both in childhood and in subsequent adulthood," Christakis said. "We know that having a shorter attention span, regardless of whether or not you have a diagnosis of ADHD, is bad."