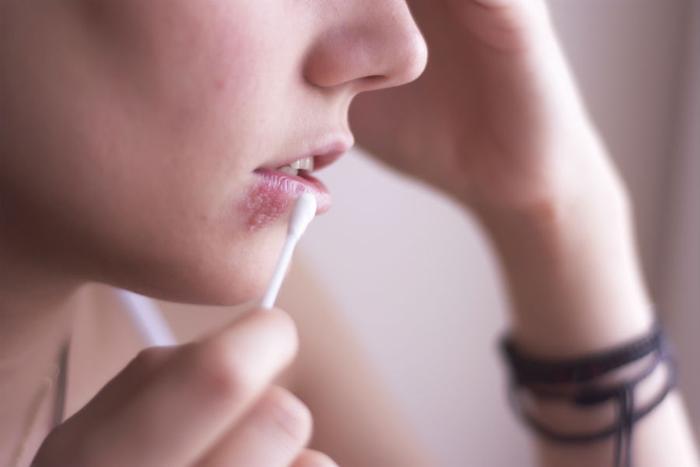 While researchers continue to look for the cause of Alzheimer's disease, a new study published in Frontiers in Aging Neuroscience explores the connection between the development of the condition and the herpes virus.
Researcher Ruth Itzhaki has spent over two decades studying the relationship between herpes and Alzheimer's, and in this most recent study she studied the effects that herpes flare ups have on neurons in the brain.
Exploring the connection  
Herpes never goes away entirely, with the condition often flaring up during times of stress or illness. The most severe form of herpes is Herpes Simplex Virus 1 (HSV1), and according to Itzhaki, this strand of the infection could account for "50 percent or more of Alzheimer's disease cases."
A key component of Itzhaki's theory was testing an antiviral drug that could alleviate the risk of senile dementia in people that had herpes.
To get an accurate population sampling to test this theory, Itzhaki utilized data taken from Taiwan's National Health Insurance Research Database, which documents information on disease and infections.
As nearly all of Taiwan's population is enrolled in the Database, Itzhaki was able to evaluate three studies published between 2017 and 2018 that described the ways patients with HSV1 were treated by healthcare professionals; the data showed the evolution of those with senile dementia.
Itzhaki found that the antiviral drug was an effective course of treatment for those who were infected with HSV1 and then developed dementia. She also found that those who already have HSV1 areat a much greater risk of later developing senile dementia.
Itzhaki noted that this study focuses on those with the most severe cases of the infection, and future research would have to focus on dementia rates in those with more mild forms of herpes.
Despite this, Itzhaki was confident in the study's results.
"Considering that over 150 publications strongly support an HSV1 role in Alzheimer's, these Taiwan findings greatly justify usage of anti-herpes antivirals -- which are safe and well tolerated -- to treat Alzheimer's disease," said Itzhaki. "They also incentivize development of an HSV1 vaccine, which would likely be the most effective treatment."
Recent Alzheimer's breakthroughs
Alzheimer's research continues to be a point of emphasis for the medical community, and researchers have made considerable contributions to the field in recent months.
Back in July, a major drug company reported positive results from a clinical trial for a new Alzheimer's drug. The study involved nearly 900 participants in the early stages of Alzheimer's, and after 18 months, the drug was found to be successful in slowing the progress of the disease.
Later in the summer, researchers at the University of Adelaide found a link between iron in our cells and a rare genetic mutation that causes Alzheimer's.
Most recently, researchers from the Clinical Memory Research Unit at Lund University found a new brain imaging technique that would help doctors diagnose Alzheimer's more accurately. The PET scan involved in the study proved to be more successful than traditional treatments that are currently used to diagnose Alzheimer's, and the researchers are confident the method will gain popularity worldwide.