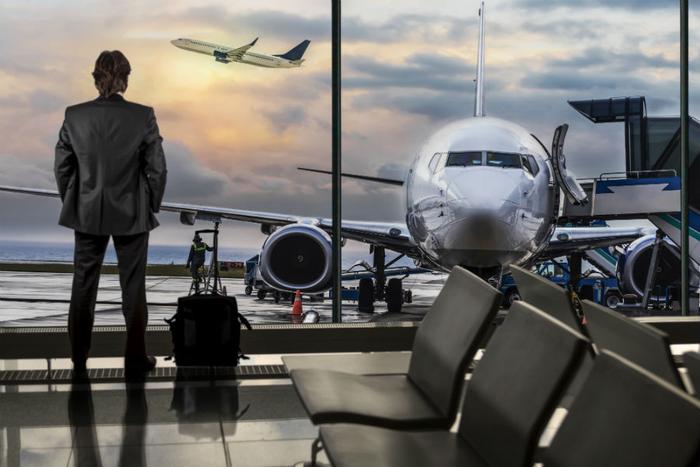 What destination tops your travel wish list? Something hot culturally or hot temperature-wise? Something scenic perhaps? Or maybe somewhere that seems to have something in store for everyone in the family?
With the U.S. having almost anything a traveler's heart can imagine, deciding where to go next can be a dilemma.
On Thursday, UpgradedPoints revealed a new study -- using Department of Transportation (DOT) data -- which shows that U.S. destinations are growing in popularity based on the origin airport. "Essentially," as an UpgradedPoints spokesperson explained it to ConsumerAffairs, " [the data shows] where your neighbors are traveling to more often and showing more interest in as destinations." 
California nabs the brass ring for being the hottest destination. Out of the 20 origin airports studied, nine include at least one California airport as a Top 5 destination. As an example, the number of fliers going from Chicago (ORD) to Burbank (BUR) grew an astonishing 1,164 percent year-over-year. There was also a 94 percent spike in travelers coming out of Dallas-Fort Worth (DFW) on their way to Oakland (OAK).
So, where are your neighbors flying off to? Believe it or not, it's Richmond, VA (RIC) and Jacksonville, FL (JAC). Nipping at those destinations' heels are:
San Antonio, TX (SAT) -- the fastest-growing destination for Fort Lauderdale (FTL) and Philadelphia, PA (PHL) and in the top 5 for Newark (EWR).

Milwaukee, WI (MKE)-- the top growing destination for both Houston (HOU) and Seattle (SEA).

Sacramento, CA (SMF) -- the fastest-growing destination for both Boston (BOS) and Orlando. 
Top vacation destinations
Upgraded Points founder Alex Miller explains that destination popularity can be a great indicator for consumers who want to know about the latest and greatest vacation spots.
"Not only does it show us the most exciting vacation locations chosen for any given season or year, it also reveals that a traveler's origin greatly influences where they like to visit," Miller said. "For instance: seeking a beach to flee the winter, or moving from the plains to the mountains. One thing is certain -- travel preferences are not constant. Americans like variation when it comes to their travel habits." 
To Miller's point about "variation," the company offered an intriguing perspective from the flip-side of the study. 
"Maybe [the consumer] is not near one of the 20 busiest origin airports. It may be interesting to them to look from the other perspective of maybe their airport is one of the fastest-growing destinations," the spokesperson told ConsumerAffairs. 
"For example, Grand Rapids Michigan (GRR) is a fairly small airport, but it's the fourth fastest-growing destination for those coming out of Orlando." Denver (DEN) would also fit in that column with its 714 percent increase in travelers heading up to Cody, Wyoming (COD).