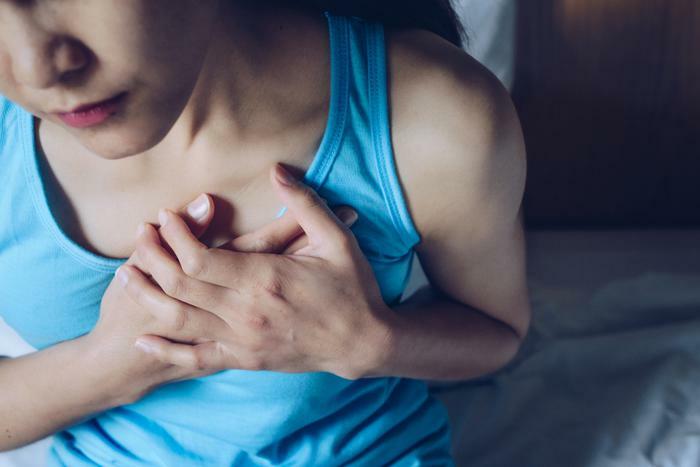 A new study conducted by researchers from Yale University explored what young women should look for to identify a heart attack, or acute myocardial infarction (AMI).
According to their findings, there are seven major risk factors associated with heart attacks in young women.
"Young women with AMI are an unusual or extreme phenotype on account of their age," said researcher Yuan Lu. "In the past, we found that young women, but not older women, have a twice higher risk of dying after an AMI than similarly aged men. In this new study, we now identified significant differences in risk factor profiles and risk factor associations with AMI by sex." 
Gender differences in heart attack risk
For the study, the researchers analyzed data from over 2,200 AMI patients from the Variation in Recovery: Role of Gender on Outcomes of Young Acute Myocardial Infarction Patients (VIRGO) study. The team compared the patients' health outcomes with another 2,200 people without a history of AMI from the National Health and Nutrition Examination Survey (NHANES). 
The researchers say the biggest takeaway from their study is that the risk factors for a heart attack are different for young men and young women. Ultimately, they identified seven risk factors that accounted for nearly 84% of AMI in young women: diabetes, depression, hypertension, smoking, family history, low household income, and high cholesterol. 
The researchers also learned that some of these risk factors are more serious than others when it comes to heart attack risk. For women, diabetes came out on top as the most prominent risk factor for AMI. This was followed by current smoking, depression, high blood pressure, low household income, and family history of AMI. On the other hand, the two most serious risk factors for men were current smoking status and family history of AMI. 
"This study speaks to the importance of specifically studying young women suffering heart attacks, a group that has largely been neglected in many studies and yet is about as large as the number of young women diagnosed with breast cancer," said researcher Dr. Harlan M. Krumholz. 
Moving forward, the researchers hope these findings spread awareness about the risk of heart attacks among young women. When young women know what health risks to look for, they're more likely to have better long-term health outcomes. 
"When we talk about heart attacks in young women, people are often not aware of it," Lu said. "If we can prevent women from having heart attacks, that will improve outcomes."