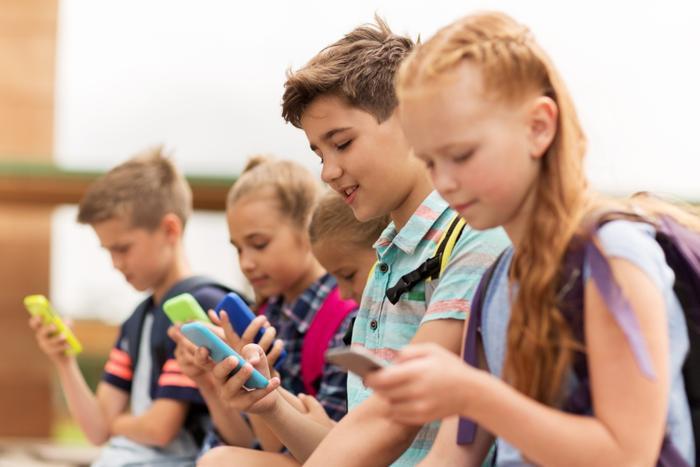 With technology permeating nearly every facet of our society, it should come as no surprise that most kids are fully entrenched in the realm of mobile devices. With the ability to access anything right at our fingertips, a new study explored the conversations families are having about technology.
Researchers from the University of Michigan found that most parents spend more time talking about the ins and outs of using devices as opposed to what exactly children are looking at or watching on their devices.
"One of the most challenging aspects of parenting today is being aware of what children are exposed to online, particularly content delivered via mobile devices," said lead researcher Sarah Domoff.
What's happening at home
The researchers had 75 families participate in a study that explored what typical conversations about technology looked like in the home. The participants all ranged in age; participants included families of 21 toddlers (aged 12-24 months old), 31 preschoolers (three-five years old), and 23 older children (10-13 years old).
All of the children involved in the study wore recording devices while at home for the duration of the study, which the researchers used to examine conversations among family members and any screen media the device could pick up on.
The researchers found that children were the ones to start the majority of content-driven conversations about technology. However, when parents did bring it up, it was more to assist children on how to operate certain devices, as opposed to monitoring how they were using the devices.
Older siblings, on the other hand, were the ones to be protective of what kinds of things their younger siblings were watching or doing on their mobile devices. When parents chimed in, the researchers found the conversation was almost always argumentative, as parents and children often had differing views and opinions on rules about technology.
The American Academy of Pediatrics released a set of guidelines in 2016 to aid parents in setting goals for their children's media use, and Domoff suggests parents look into it to see what works best for their families.
"It is critical that parents utilize privacy settings and restrictions to protect children from certain content," Domoff said. "Ideally, this would occur before the child received their own mobile device."
Setting boundaries
Experts have found that the most effective way for children to use technology is for parents to set realistic expectations for media use, while also monitoring the apps and websites children frequently use.
A Toronto-based tech company set out to help parents keep a watchful eye on their children's media use. The company created an app that can not only restrict children's use of devices to certain times of the day, but it can also block certain apps and websites from being downloaded or used. Even better, the technology can be used without interfering with the child's privacy.
One of the co-founders of the technology -- dubbed redgreentree -- said the goal is to "assist parents in overseeing how their children are using new technologies."
Another study from earlier this year explored ways that parents can make the most of their children's screen time. One expert in the field suggested that parents ensure their children are using technology in meaningful ways, stress the importance of boundaries and limitations, and perhaps most importantly, model good behavior for technology use.