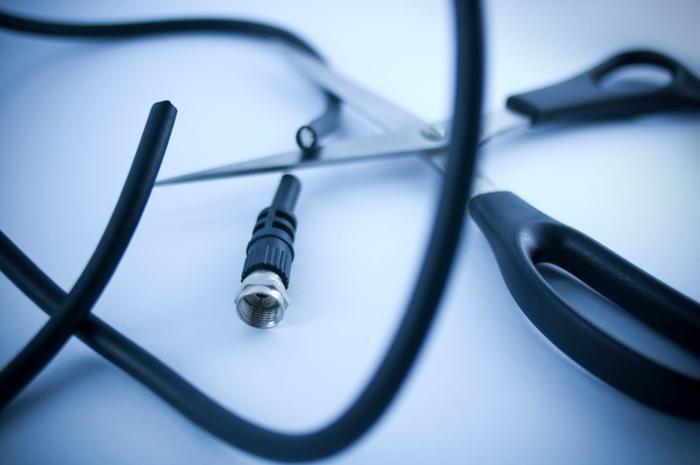 Earlier this year, ConsumerAffairs reported that the rate of cord-cutting has continued its meteoric rise. Recent reports show that AT&T, Comcast, and Verizon's first-quarter loss ran precariously close to a million subscribers.
Now comes a new report forecasting a loss of 4.56 million American households by the end of 2019.
The Convergence Research Group -- consultants in the internet, content, telecom, and technology arena -- found that 34 percent of American cable and satellite TV subscribers will cut the cord by the end of 2019 and likely opt for a personal bundling of services like Hulu or Sling, where they subscribe to specialty channels they have a particular interest in, like the SEC Sports Network.
Taking the leap of faith
Cutting the cord and cobbling together the services that are most important is all personal preference. While it would be nice if a streaming provider like Hulu offered every single thing you want, it's likely you'll either have to find an additional provider that offers what you're looking for or learn to live without it.
"Tried cord cutting once a number of years ago but just couldn't live without all the channels and eventually went back to cable," posted one user on CordCutters' Facebook page. "But now that we've got all these live streaming and OTA (over-the-air) channels I've since cut the cord again and will never go back."
Despite how much a consumer dislikes having to pay for cable or satellite TV, cutting that cord and creating the perfect bundle can be expensive -- maybe more than basic cable.
"There was hope within the TV industry that skinny bundles from 'virtual MVPDs (multichannel video programming distributor)' such as YouTube TV, Hulu and DirecTV Now would help fight cord-cutting," is how Digiday views the current landscape.
"And to some extent, these services have done that — but at what is proving to be a steep cost. Now, these services are raising prices and looking for other bundling and distribution options in pursuit of profitability and sustainability. What that ultimately proves, yet again, is a very simple fact: No matter how you slice, dice or bundle it, live TV is expensive."
Please don't go
Unfortunately for consumers, there are streaming providers that seem to want to hold on to customers at all costs.
"Verizon FIOS is trying hard to lose customers," writes one ConsumerAffairs reviewer. "I wanted a specific package that I had already been using, I signed a new 2-year contract with the understanding (including an agent sharing with me and assuring me that I will have the channels I watch in particular a golf channel) that I will get the channels I really wanted."
"They shared the list of channels, etc. Then within two weeks, I found that they had migrated the golf channel to another package. To get it, I need to pay an additional $10 a month. So, the motto of Verizon seems to be, 'Let's screw the customer. Provide him with a contract and then renege on it.'"