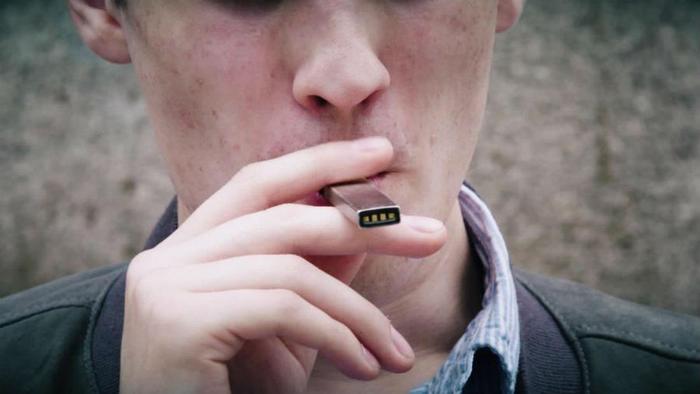 Nearly a quarter of users who follow the electronic cigarette brand Juul on Twitter are under 18, according to a study published recently in the Journal of Adolescent Health.
The latest findings are raising concern not only because the products aren't intended for underage use, but because many of these youth followers are retweeting the company's messages.
For the study, researchers from the University of Pittsburgh School of Medicine and the University of Southern California analyzed users who engaged with the 3,239 tweets sent by @JUULvapor between February 2017 and January 2018. The team found that roughly 1 in 4 users spreading the brand's messages are younger than 18.
Growing number of youth users
The study comes a month after Juul was called out by health officials for appealing to teens through its marketing. The FDA seized thousands of pages of documents following a surprise inspection of Juul's headquarters as part of its investigation into whether the company is intentionally marketing to teens.
The FDA has previously described the explosion of e-cigarette use among teens as an "epidemic." The authors of the latest study share the FDA's concern over who Juul is actually appealing to through its advertising.
"Juul representatives have said the company is not trying to target adolescents with their advertising or sales, but our research clearly indicates that a sizable proportion of their Twitter audience is exactly this population," said study author Kar-Hai Chu, an assistant professor of medicine at Pitt's Center for Research on Media, Technology and Health.
"This is highly concerning because adolescents exposed to e-cigarette marketing are more likely to use e-cigarettes and, in turn, young adults who use e-cigarettes are four times as likely as their non-vaping peers to transition to smoking traditional tobacco cigarettes," Chu said in a statement.
Juul says it's taking action
Juul says it's aware of the problem and is taking steps to mitigate it. The company said it "has aggressively worked with social media platforms to remove posts and accounts that portray our product in unauthorized and youth-oriented manners. In just six months this year, we helped remove over 8,000 listings, 450 accounts, and 18,000 online marketplace listings."
Getting initiated with e-cigarettes at a young age can increase a teens' risk of becoming an actual smoker, experts say. Additionally, most e-cigarettes contain nicotine, which can harm brain development in adolescents.
The authors of the study said the fact that Juul's official Twitter account is being followed by such a large number of adolescents "presents a major public health concern because e-cig marketing exposure increases the adolescent risk of ever use of e-cigs."
"In particular, adolescents exposed to e-cig messages online are more likely to initiate tobacco use later in life," the authors said.