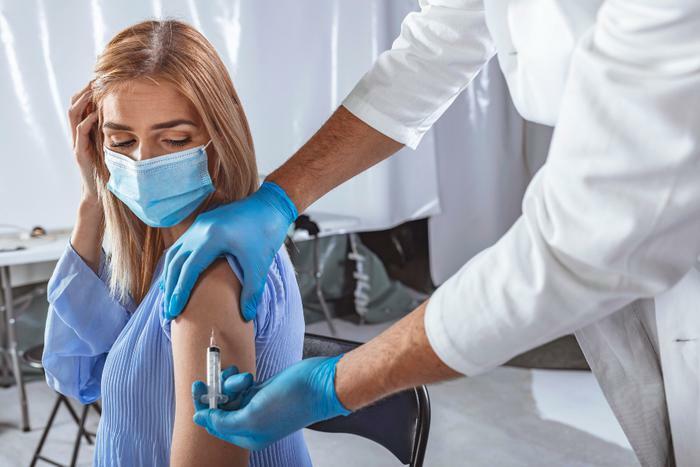 While several studies have emphasized the importance of consumers receiving both doses of the COVID-19 vaccine, a new study conducted by researchers from Northwestern University explored the role that antibodies play for the vaccinated and unvaccinated. 
Their findings suggest that following up with the second dose of the Pfizer or Moderna vaccines is very important because consumers' antibody levels lower naturally over time, as does protection from the vaccines. They also learned that prior exposure to COVID-19 doesn't necessarily impart higher antibody levels that will be maintained long-term -- but it does improve the odds.
"Many people, and many doctors, are assuming that any prior exposure to SARS-CoV-2 will confer immunity to re-infection," said researcher Thomas McDade. "Based on this logic, some people with prior exposure don't think they need to get vaccinated. Or if they do get vaccinated, they think that they only need the first dose of the two-dose Pfizer/Moderna vaccines. 
"Our study shows that prior exposure to SARS-CoV-2 does not guarantee a high level of antibodies, nor does it guarantee a robust antibody response to the first vaccine dose" McDade continued. "For people who had mild or asymptomatic infections, their antibody response to vaccination is essentially the same as it is for people who have not been previously exposed." 
Understanding the body's immune response
For the study, the researchers analyzed the antibody levels of more than 8,000 participants who had previously been infected with COVID-19. Participants utilized at-home antibody tests three times: two weeks before their first dose of the COVID vaccine, two weeks after their second dose, and two months after their second dose. 
While the researchers observed higher antibody levels after the first dose of the vaccine, by the time they had reached the final antibody evaluation, antibody levels were declining by about 20%. They explained that over time, immunity to infection -- even after vaccination -- gets lower. This highlights the importance of consumers getting both doses of the vaccine to ensure that they're as protected from the virus as possible. 
The researchers also learned that participants who had been infected with COVID-19 before getting vaccinated had higher antibody levels than those who hadn't tested positive for the virus. Additionally, those who were symptomatic had more antibody protection than those who were asymptomatic. 
Staying protected against the delta variant
As the Delta variant continues to spread around the world, staying protected from COVID-19 continues to remain a priority. 
"As far as protection goes after vaccination, the story is the same for all the variants, including delta -- the vaccine provides good protection, but not as good protection as the original version of the virus for which the vaccine was designed," McDade said.
"Combine that with the fact that immunity wanes over time, you get increased vulnerability to breakthrough infection. So, it's two strikes right now -- delta plus waning immunity among the first wave of the vaccinated."