---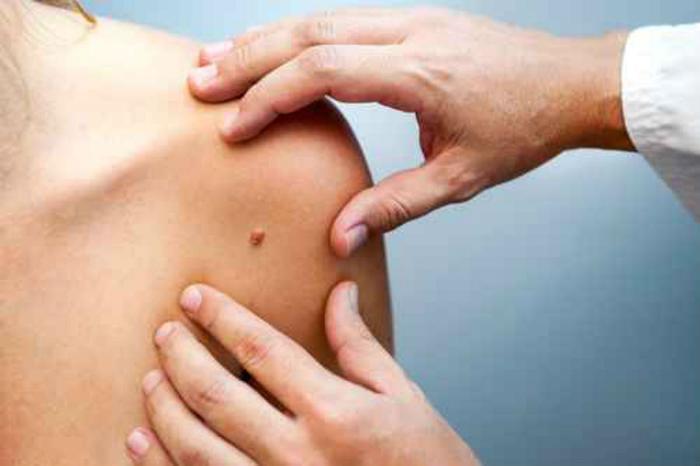 Novartis Pharmaceuticals' new drug Odomzo has gotten a green light from the Food and Drug Administration (FDA) for treatment of locally advanced basal cell carcinoma that has recurred following surgery.
The drug, with the generic name sonidegib, will be used to treat patients who are not candidates for surgery or radiation therapy.
Basal cell carcinoma accounts for about 80% of non-melanoma skin cancers. It starts in the top layer of the skin and usually develops where skin has been regularly exposed to the sun and other forms of ultraviolet radiation.
Waxy bump
According to the Mayo Clinic, this form of skin cancer often appears as a waxy bump, though it can take other forms. It shows up most often on areas of the skin that are most exposed to the sun, such as your face and neck. The National Cancer Institute says the number of new cases of non-melanoma skin cancer appears to be increasing every year.
Locally advanced basal cell skin cancer refers to basal cancers that have not spread to other parts of the body, but can't be cured with local treatments, such as surgery and radiation.
This type of skin cancer grows slowly. The American Academy of Dermatology says it rarely spreads to other parts of the body. However, treatment is important because the cancer can grow wide and deep, destroying skin tissue and bone.
In contrast, melanoma is the deadliest form of skin cancer. The Skin Cancer Foundation says melanoma develops when unrepaired DNA damage to skin cells triggers mutations. Melanoma kills an estimated 10,000 people in the U.S. each year.
Once a day pill
In order to treat basal cell carcinoma, Novrtis has developed Odomzo as a pill that can be taken once a day. It works by inhibiting a molecular pathway, called the Hedgehog pathway, which is active in basal cell cancers. By suppressing this pathway, Odomzo may stop or reduce the growth of cancerous lesions.
"Our increasing understanding of molecular pathways involved in cancer has led to approvals of many oncology drugs in difficult-to-treat diseases for which few therapeutic options previously existed," said Dr. Richard Pazdur, director of the Office of Hematology and Oncology Products in the FDA's Center for Drug Evaluation and Research. "Thanks to a better understanding of the Hedgehog pathway, the FDA has now approved 2 drugs for the treatment of basal cell carcinoma just in the last three years."
Erivedge, with the generic name vismodegib, was one such drug that was approved in 2012 to treat locally advanced and metastatic basal cell carcinoma.
Unfortunately, this new treatment will not be available to pregnant women. Odomzo will carry a Boxed Warning alerting healthcare professionals that the drug may cause death or severe birth defects in a developing fetus. Pregnancy status should be verified prior to the start of Odomzo treatment, and both male and female patients should be warned about these risks and advised to use effective contraception.
Odomzo won FDA appoval after a multi-center, double-blind clinical trial involving 66 patients.
Results showed that 58% of patients treated with Odomzo had their tumors shrink or disappear.
---