---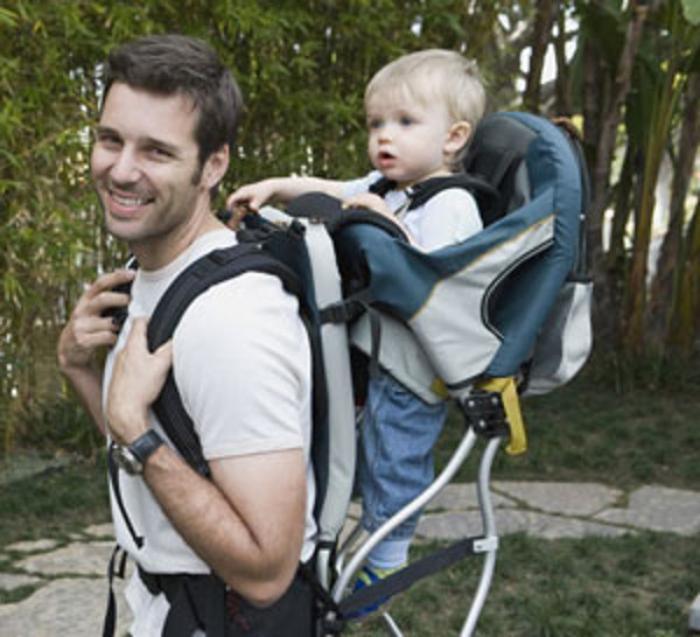 The U.S. Consumer Product Safety Commission (CPSC) has approved a new federal mandatory standard intended to improve the safety of frame child carriers.
A frame child carrier is made of sewn fabric construction on a tubular metal or other frame and is designed to carry a child who weighs between 16 and 50 pounds and is able to sit upright unassisted. The carriers -- worn on the back of the caregiver -- are often used for hiking, and closely resemble hiking/mountaineering backpacks.
What's covered
The new safety standard addresses reported hazards associated with frame child carriers, including:
Sharp points
Small parts
Lead in paint
Flammability requirements
Scissoring, shearing, pinching
Openings
Exposed coil springs
Locking and latching (for carriers that fold for storage)
Unintentional folding (for carriers with kick stands that can stand freely)
Labeling
Protective components
Structural integrity
Leg openings (to help prevent smaller occupants from falling out of the carrier through a single leg opening)
Dynamic strength (tests the frame, fasteners, and seams/stitching under dynamic conditions to help prevent breakage or separation)
Static load (ensures the carrier can hold three times the maximum recommended weight)
Stability (for carriers that can stand freely)
Restraints (requires that all carriers have a restraint system and also provides a method for testing the restraints), and
Handle integrity (helps prevent the handle from breaking or separating when it is pulled with three times the maximum recommended weight).
CPSC has received nearly 50 incident reports related to frame child carriers that occurred from January 1, 2003 through September 4, 2014. Thirty-four of those incidents resulted in injuries.
The new standard becomes effective 18 months after it is published in the Federal Register, and applies to all frame child carriers manufactured or imported on or after that date.
Slings and soft carriers are excluded and are covered by separate standards.
---