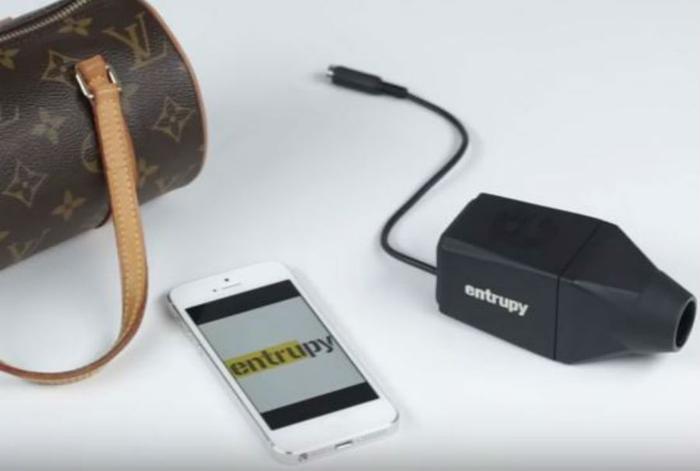 Want to know if the product you're looking at is the real deal or a counterfeit? A new mechanism may allow you to do just that.
Researchers led by Professor Lakshminarayanan Subramanian of New York University have developed a new device called Entrupy that uses machine-learning algorithms to determine if a product is the genuine article. In a presentation on August 14, the team demonstrated how the mechanism looks at the tiniest details of any product and cross-checks them with a catalogue of over 3 million product images to make its judgments.
"The underlying principle of our system stems from the idea that microscopic characteristics in a genuine product or a class of products -- corresponding to the same larger product line -- exhibit inherent similarities that can be used to distinguish these products from their corresponding counterfeit versions," said Subramanian.
$14 million worth of goods verified
Unlike other counterfeit detection methods that can damage the goods they examine, the researchers say that Entrupy is non-invasive and is viable for detecting discrepancies in products such as leather, pills, electronics, toys, and shoes, to name a few. Best of all, reports show that the device is extremely accurate, with Subramanian noting that it has a classification accuracy of more than 98%.
Thus far, the device has received $2.6 million in funding from investors and has authenticated around $14 million worth of goods. To see how it works and get more information, check out the demo video below and visit the company's website here.