---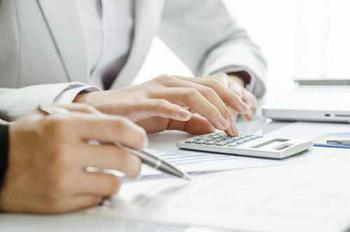 The Department of Labor (DOL) is expected to finalize new rules soon, governing what financial advisors, who often guide consumers' retirement saving efforts, can and can't do.
The proposed rule changes are designed to prevent conflicts of interest, when a financial advisor that a consumer assumes is offering impartial advice recommends an investment that will benefit the advisor in the form of commissions.
After the new rules are in place, brokers will be expected to act in the client's best interest. That means not steering the client into a fund that will benefit the advisor more than the client.
A year in the making
A year ago, President Obama directed the DOL to begin the rule making process, requiring financial professionals advising consumers on retirement investments to abide by a "fiduciary" standard. They would have to put their clients' interests ahead of their own, and more importantly, could be held accountable when they didn't.
When the DOL published the proposed rule late last year, it said the regulation reflected years of work and feedback from a broad range of stakeholders—including industry, consumer advocates, Congress, retirement groups, academia, and the public.
Specifically, the rule bars backdoor payments and hidden fees that sometimes get buried in the fine print. It also seeks to avoid "conflicted advice," meaning the advisor profits if the client follows it. If an investment advisor wants to recommend a product on which he or she would earn a commission, the advisor would have to apply for, and be granted, an exemption.
The DOL says the proposed rule would save tens of billions of dollars for middle-class and working families. However, it is not without controversy among retirement planning professionals.
Controversy
The American Retirement Association (ARA) says the rule will make it hard for a small business to set up new retirement plans, or maintain one it already has.
"Not only would this proposal set aside an objective, nondiscrimination testing process that has been in place for more than two decades, it would result in a dramatic increase in costs for many small business retirement plan sponsors — in many cases 75% or more," the ARA warns.
The association says the new regulation would impose a new "reasonable classification" requirement on which all plans would be judged. To meet the requirement of "reasonable," classifications must be based on reasonable business criteria and the judgment would have to be made by more than one person.
Brian Graff, CEO of the ARA, says many small businesses only have one person who fills a role that would pass for a "reasonable classification" for a large company, but might not be considered "reasonable" for a small company.
"In other words, this new requirement unreasonably targets small business retirement plans," he said.
Thanks
Keep an eye on your inbox, the lastest consumer news is on it's way!
Unsubscribe easily whenever you want
---