---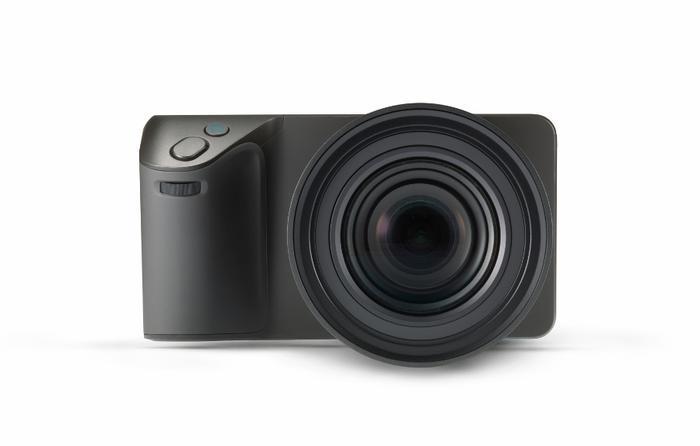 In the 21st century, the camera business has been turned on its lens cap. With technology moving at the speed of light, companies – even market stalwarts – have struggled to keep up.
In 2012 Eastman Kodak, whose name in the previous century was synonymous with pictures, filed Chapter 11 bankruptcy and announced it was getting out of the camera business. Five years earlier, Polaroid, which pioneered instant cameras, stopped making both cameras and film.
Consider this: the Flip camera arrived on the scene in 2006, providing consumers with an inexpensive point-and-shoot digital camcorder. Technically, it isn't much different from the GoPro HD personal camcorder. They both are small cameras that take HD video pictures. But there is one big difference.
The GoPro Hero3 is designed and marketed for mounting on a car's dash, the handlebars of a bicycle, or the user's head while skydiving, or taking part in other high-action activities. The Flip was eclipsed by the video capability of smartphones.
As a result, Cisco, which bought Flip in 2009, announced two years later it would stop making it. GoPro, meanwhile, is doing quite well and is poised to become a publicly traded company on Wall Street.
Light field camera
Stepping onto this shifting commercial landscape is Lytro, which has unveiled what it says is the world's first light field camera and software platform. It's a follow up – and significant upgrade – to its first light field camera introduced two years ago.
Light field photography captures available light from more than one direction. Software in the camera determines the general direction of the rays of light.
Advantages include the ability to refocus images after they are taken. Speed is another advantage. Since the camera doesn't need to refocus it can capture a series of images faster than a standard point-and-shoot device.
Light field cameras need less light to take pictures and can provide more depth to subjects. Lytro's first camera went on sale in 2012 in 8GB and 16GB versions.
$1,599 price tag
The company's new camera, the Lytro ILLUM, creates what it calls "living pictures" by bringing the power of 3D computer graphics to photography. The new camera is also a lot more expensive, retailing for $1,599.
"With LYTRO ILLUM, creative pioneers, ranging from artistic amateurs to experienced professionals , will tap into a new wave of graphical storytelling, said Lytro CEO Jason Rosenthal. "By combining a novel hardware array with tremendous computational horsepower, this camera opens up unprecedented possibilities to push the boundaries of creativity beyond the limits inherent in digital or film photography."
Specs
To accomplish all this, Lytro ILLUM combines optics, hardware and software in a very small package. The camera offers a 40-megaray light field sensor, 8x optical zoom range, constant f/2.0 aperture and a high-speed shutter capable of freezing motion under a wide variety of conditions.
After the image has been captured, the software platform allows photographers to adjust aspects of images that were previously fixed, such as focus, tilt, perspective shift and depth of field. It gives the photographer a lot more power within the camera to edit the image.
The company likens ILLUM's technology to that used in virtual reality and 3D graphics. It's hoping the camera will serve as a catalyst for yet another transformational shift in the world of cameras.

"Light Field Photography is following the classic pattern for a transformational concept," said Lytro founder Ren Ng. "The original Lytro camera, which launched in 2012, introduced an entirely new era in photography. Lytro ILLUM will advance this movement to a new level."
The camera is available for pre-order and starts shipping in July.
---