---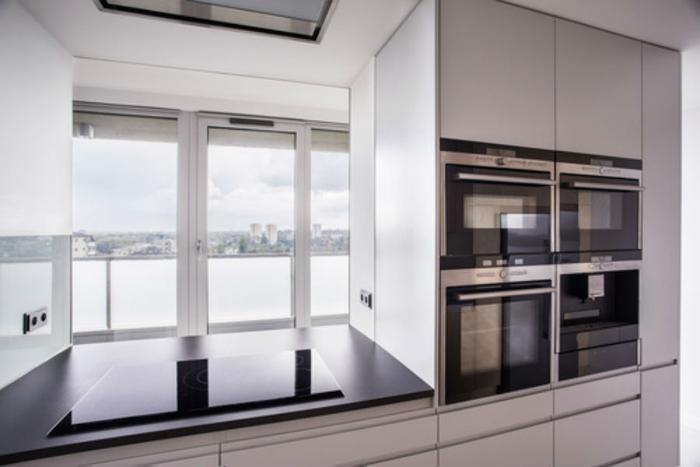 Findings from a new survey by Houzz revealed that homeowners with recently renovated kitchens often live healthier lifestyles.
One third of those who recently updated their kitchens said they found themselves living a healthier lifestyle post-renovation, according to the survey. Healthy changes included more meals cooked at home (41%), eating less takeout (34%), and eating more fruits and vegetables (26%).
For its fourth annual Kitchen Trends Report, the home design and renovation site surveyed more than 2,700 U.S. homeowners who were either in the midst of or had just completed a kitchen renovation.
In addition to revealing that updated kitchens often bring positive lifestyle changes, the survey found that homeowners are becoming increasingly willing to spend big on their kitchen renovation. 
Motivating factors
In 2016, nearly one in 10 homeowners spent more than $100,000 on their completed kitchen renovation (a 7% increase from the two years prior). Surprisingly, a majority of homeowners aren't updating their kitchen with the goal of adding value to their home.
Only one in six Millennial homeowners and one in twelve older renovators start a kitchen renovation to improve the resale value of their home in preparation for a sale, explained Houzz Principal Economist Nino Sitchinava.
"With the growing trend of homeowners choosing to stay in their home for the long-term, the return on investment from a kitchen remodel is less tangible, measured in healthier habits and more face-time with family and friends instead of dollars," Sitchinava said.
Forty-nine percent of homeowners said they chose to renovate their kitchens to encourage more family time, 41% did so to encourage more home cooking, and 40% said they renovated because they wanted to do more entertaining. Another 43% said they chose to update their kitchen simply because they could no longer stand their old kitchen.
Generational differences
As for what makes a dream kitchen, Millennials and Baby Boomers have a few differences of opinion. The survey found that homeowners between the ages of 25-34 are more likely than older renovators to install on-trend kitchen features such as pantry cabinets and islands.
Millennials are also more likely to go for a more modern style, with white countertops and gray walls. The Traditional style is nearly twice as popular with Boomers. Overall, however, contemporary was found to be the most popular kitchen style across all age groups.
---