---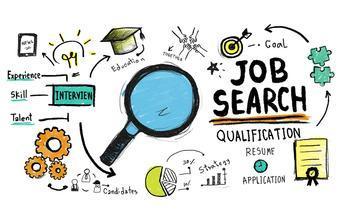 Private sector employment eased a bit in September.
According to the ADP National Employment Report, produced by the payroll firm in collaboration with Moody's Analytics, the economy created 154,000 jobs from August to September.
There were 177,000 new jobs the month before.
"Job gains in September eased a bit when compared to the past 12-month average," said ADP Research Institute Vice President Ahu Yildirmaz. "We also observed softening this month in trade/transportation/utilities, possibly due to a continued tightening U.S. labor market and lackluster consumer spending."
Job creators
Payrolls for businesses with 49 or fewer employees increased by 34,000 jobs in September, employment at companies with 50-499 employees rose by 56,000 jobs, and large companies -- those with 500 or more employees – hired 64,000 new workers.
Companies with 500-999 employees increased their payrolls by 8,000 and companies with more than 1,000 employees added 56,000 workers.
Employment at goods-producing firms was up by 3,000 jobs in September, following a loss of 9,000 in August. Within that sector, employment in the construction industry rose by 1,000 jobs, while manufacturing jobs were down 6,000.
Companies that provide services added 151,000 jobs in September, with professional/business services contributing 45,000. Employment in trade/transportation/utilities increased by 15,000 and financial activities hired another 11,000 workers.
"The current record of consecutive monthly job gains continued in September," said Moody's Analytics Chief Economist Mark Zandi. "With job openings at all-time highs and layoffs near all-time lows, the job market remains in full-swing. Job growth has moderated in recent months, but only because the economy is finally returning to full-employment."
---