---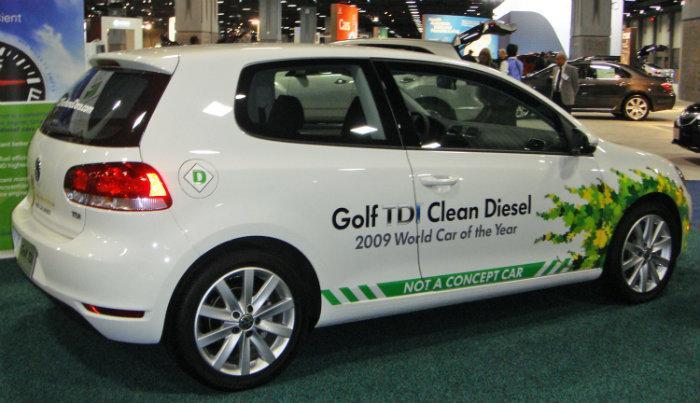 Add the state of New Jersey to the long list of plaintiffs suing Volkswagen for using deceptive software to allow its VW, Porsche, and Audi diesel-powered cars to masquerade as low-emission vehicles.
"For the past decade Volkswagen engaged in one of the largest frauds in the history of the automobile industry," the state's lawsuit asserts. "It developed and distributed into the marketplace sophisticated software to evade emissions requirements, it misled regulators about the true environmental impact of its vehicles, and it misled consumers about the products that it was marketing as supposedly good for the environment."
"Our lawsuit alleges that Volkswagen put profit ahead of honesty, integrity, fair business practices and – most disturbing of all – the well-being of people living and breathing the air here in New Jersey and across the country," said Acting Attorney General John J. Hoffman. 
The New Jersey suit is similar to those filed by New Mexico, Texas, and West Virginia. The company also faces a federal complaint that seeks billions of dollars in damages, as well as a growing list of individual and class action suits.
Volkswagen says its primary concern at the moment is figuring out how to recall and fix the affected vehicles in a manner that satisfies regulators.
"Profited greatly"
The New Jersey suit, filed Friday in Hudson County Superior Court, alleges that Volkswagen "profited greatly" from its effort – launched in 2005 – to gain a greater share of the U.S. passenger vehicle market by quietly developing, then deceptively promoting, diesel vehicles that appeared to be environmentally friendly, but in fact were equipped with pollution control systems that only functioned during emissions testing.
The alleged conspiracy enabled Volkswagen to steadily increase its passenger vehicle sales over time so that by 2014, it accounted for about 70% of new diesel passenger car sales in the U.S. 

The New Jersey suit alleges that Volkswagen fraudulently increased its sales and market share "at the expense of the unsuspecting public." By emphasizing the supposed superiority of German engineering, the company successfully charged "inflated purchase prices" for the cars, which spewed illegal qualities of nitrogen oxide (NOx) into the air, endangering the health of New Jerseyans, the suit argues.
NOx pollution has been shown to contribute to harmful ground-level ozone (smog) and fine particulate matter (soot), and exposure to NOx and its byproducts has been linked to such serious health problems as cardiopulmonary disease, lung cancer, chronic obstructive pulmonary disease, and exacerbation of asthma, the complaint alleges.
Current estimates are that Volkswagen sold approximately 580,000 vehicles equipped with the defeat software in the United States, about 17,420 of them in New Jersey.
---